What Are the Key Things to Do after Setting up a New Business?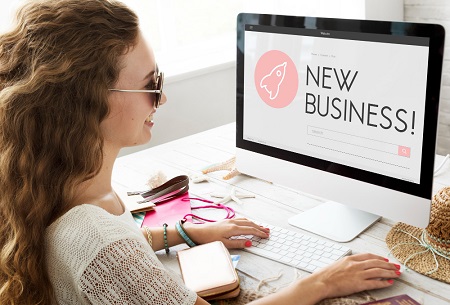 Congratulations! You have succeeded in becoming a business owner! Take a moment to appreciate yourself. What is the next thing to do? Only half of the new businesses survive through the first 5 years, so how can you establish a strong threshold for your business? It might be overwhelming to think about all that but early planning has a big impact on the future of your business. Our local business directory started as a small start-up and now we have helped many small businesses grow through the years.
Here are some of the key things that you should plan from the start for your new business to thrive.
1. Create a Solid Plan
Now that you have succeeded in starting a business, you will already know that everything great comes from careful planning. You don't want your new business to carry on aimlessly, so take the time to create a solid plan.
This plan should help you create a blueprint for the path you want to take to reach your goal. You can break down the tasks required to reach the goal into small steps and this will help structure your work day.
With this meticulous planning, you will be able to prioritize the areas that you have to start working on immediately rather than meddling with multiple tasks at the same time. You can even create a vision board for visual guidance and motivation.
2. Think Long-Term and Work Short-Term
One common mistake that small business owners make is to think in the short-term. This is the reason why most small ventures go out of business after a few years.
While starting a business, do not immediately look for profit since the first two to three years are the hardest. You should be ready to lose money but still have the strength to keep moving on. Train yourself to view the hurdles calmly and by the end of the third year, you would have stabilized your business.
3. Turn Heads and Make People Notice
New businesses are opening every minute. So, think about what makes your business special. The first step in gaining customers is to let them know that you are in business. This should be your prime focus after starting a business.
Marketing your business can start with creating a website or setting up social media pages. If you are starting a retail store, then you can organize a grand opening function. You can check the cost of online ads and ads in publications.
For your website or business to show up in the top search results, effective SEO is the key. Also, create small business listings with local business directories since it increases the authenticity of the business and makes it rank higher in the SERPs.
Once you have gathered a decent customer base, you can start "word of mouth" marketing. Ask your customers to leave reviews and recommend your product/service to their neighbors and friends. Post these reviews and testimonials on your website and social media pages.
---
Also Read: Developing a Strong Online Presence for Start-ups
---
4. Find Your Niche and Keep at It
Once you enter the business world, one great realization for you would be the number of opportunities available. If you jump at every opportunity that comes your way, you will lose focus on your goal. This could cost you time and money which you cannot afford during the starting years of your business.
Know what you do best and keep at it during the initial years. If there is a new opportunity that comes your way, then take the time to evaluate it thoroughly. If you find that it resonates with your goal and there is room for improvement then go with it. If it doesn't, ditch it.
5. Set Your Finances Straight
Overlooking financial matters is another common reason for small businesses to fail. Make sure that you trace your cash flow and payment timings closely. Create a financial goal for you to stay on track.
Aim to create a good credit score since it is important for a leasing plan in the future. Do not confuse revenue for profit. Factor in all the expenses and you should still have 15-30% profit for your business to reach a good place.
6. Focus on Customers
The product you created is your brainchild and it is normal to be biased. In your eyes, the idea would be perfect but you would start noticing the shortcomings after you begin with the sales and advertising.
Do not be disheartened and instead focus on overcoming the shortcomings. Think of it as a troubleshooting session and find ways to improve the product. With customer feedback, you will be able to get an insight into their needs. Making your service/product meet those needs will be the first step in perfecting your business strategy.
Check the reviews on social media, review sites and more. Also, check out your competitor's products and corresponding reviews. Find out what they are lacking and include it in your product/service. This will help your business thrive in the competitive market.
7. Get Help When Necessary
Setting up a business means that you get to be your own boss but it can also get exhausting. You have to manage multiple positions in the initial years and this can be daunting.
Getting help when needed is one of the vital qualities of a business owner. Recognize when the tasks get too much for you and get appropriate help. It might be hiring a secretary or simply getting the advice of a financial advisor. Know your limits and work with them.
LocalBizNetwork
Building a strong customer base with a steady inflow of new customers is possible only with a strong online presence. Add your business to our local business directory to enjoy a boost in the search result ranking.