How to Make Money from an Online Directory/Small Business Listing?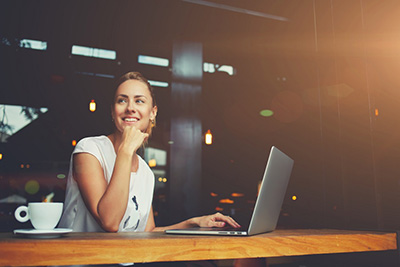 Can you name any 3 businesses that do not need an online presence? Tough right? There isn't a single business that cannot benefit by expanding its market online in today's world. But not all small businesses can afford to have websites since they are not exactly cheap to start with. Small business listing is your answer in these cases since they are comparatively much cheaper and easier to design and maintain.
But the ultimate goal is to gain more leads leading to more profit. So how can small business listings help with that? Having an updated and well-functioning listing will help you rank higher in search engine results. This means more visitors, more conversion, and ultimately more money. Here are some ways by which you can optimize your small business listing for better business.
Optimizing a Small Business Listing
The first step here is to have a small business listing. There are still businesses without a website, listing, or any online presence. About 51% of customers have found a new product or business while searching through their phone. Thus, however small your business is, make sure that you list it with the popular business directories in your area.
Once you have the listing, you can optimize it to generate more leads. A 100% complete small business listing profile with regular updates has more chances of showing up higher in search results when compared with partially completed profiles. Here are the details and features that you have to update in your listing.
---
Read Also: What are the Best Websites to Use for Effective Business Listings?
---
1. Business Details
Most customers visit your listing looking for contact information. Thus, this is the first section that you should update in your listing. The contact aspect of your business includes:
Name
Address
Website
Phone
Visiting hours
Make sure that these details are mentioned clearly without any misspellings. And yes, businesses that already have a website would also benefit more by listing themselves with business directories.
2. Business Description and Services Offered
The visitors need to know about the product/service you provide. This would probably be the first thing that a visitor notes, and hence it has to be perfect. Be clear and concise about what you do and keep the language simple. All the industry jargon that you probably think is educational flies right over the heads of most customers.
With the services option, list out all the services/products you provide. You can also include the side ventures of your business here. For example, if you own a resort where you also offer restaurant services,you can have it in the services provided. Prioritize the main product/service first and then list the others.
3. Social Media Links
Social media marketing has become a giant that cannot be ignored in today's digital marketing world. There are about 4.5 billion social media users as of 2021; this accounts for almost 57% of the total world population. Having a solid social media page would increase your business's visibility and help you reach more customers.
Most small business listings have the option to include these social media links. Also, to create a sense of uniformity, have the same logo for all your social media pages. At LocalBizNetwork, you can include a custom logo in your listing.
4. Customer Reviews
Reviews help create a sense of trustworthiness toward your business, and most customers determine the business's credibility using reviews. Thus, make sure that you keep a tab on the reviews and reply to them regularly.
5. Other Features
While these are essential features to be updated in the small business listing, there are additional features provided by some of the business listing websites, which might also be great to include.
Even a person with little knowledge of digital marketing would know that original content is of paramount importance. Thus, make sure you update your listing with different content regularly which will make you rank higher. For example, in LocalBizNetwork, we offer features where you can include articles, videos, and podcasts about your business in your listing.
Managing a listing with constant updates might get tiring, especially for small business owners because of the limited staffing. For $199 yearly, we can provide all the features mentioned above and manage the on-page SEO. We also include a custom contact form and a custom button for the application to help your customers contact you with ease. These features can also be subscribed monthly for just $17.
LocalBizNetwork
LocalBizNetwork has been helping small business owners achieve an online presence for over 20 years. Check out the details for listing your business with us at https://www.localbiznetwork.com/add-biz.php