Top SEO Blogs for Beginners
Today we're all living in the digital age where the internet is no longer alien to us and we're constantly hustling to make the most out if it. At present many businesses and digital marketing experts operate online, and therefore there is always new content floating around. Whether you're brand new to search engine optimization or a seasoned SEO expert, there's always new information on how to elevate your website continually. Trying to find the best sources of information, trends, and tips on improving visibility and increasing your leads can be tricky, so to help you out, we've listed our top SEO blogs.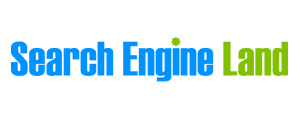 In this era of fast digitalization, digital marketing seems to be moving at a fast pace as well and this makes it very difficult to keep up. Fortunately, sites like Search Engine Land make it easier for us. They are known as the 24/7 news source with the latest trends, feature announcements, and breaking stories related to digital marketing. The editorial news staff generally provides great on-going information and news, but you'll also find contributions from the leading names in digital marketing.
Search Engine Land and it's sister publications, MarTech cover all aspects of digital marketing, advertising technology, and the MarTech landscape. The sites were founded by search industry veterans Danny Sullivan and Chris Sherman and were published by Third Door Media.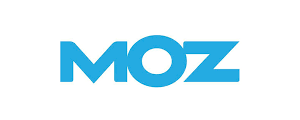 Founded in 2004 by Rand Fishkin and Gillian Muessig, Moz blog is now an excellent source of information for several aspects of today's digital online marketing, but its main focus remains to be SEO. Their blog features news, but their articles are more focused on how-to's and resources, such as cheat sheets on how to improve one's local SEO.
In this fast-paced world where the market is everchanging businesses and service providers are constantly on the task of reaching out to customers and getting noticed. At Moz, it is believed that there is a better way to do marketing and they have a valuable way of earning their customer loyalty rather than buying it, keeping this idea in mind they portray an obsessive passion for their work and have made it their mission to help people achieve this. They focus on SEO(Search Engine Optimization), and It's believed that it is one of the least understood and least transparent aspects of marketing, and thus the people at Moz see that as an opportunity. Their aim is to simplify SEO for everyone through their software, education, and community.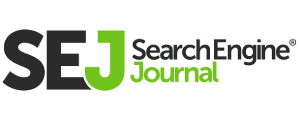 Having launched in 2003, and is owned by Alpha Brand Media, Search Engine Journal is considered to be unique in it's community-based approach with respect to search engine marketing content. Search Engine Journal focuses on educating and empowering the SEO community by providing the freshest news and latest best practices via the industry's smart practitioners with news, guides, and how-to's that have been dedicated to SEO and online marketing, Search Engine Journal has been a good blend of in-depth articles geared towards beginners and business owners who are just starting to make inroads on SEO and some more advanced topics that are geared to digital marketing professionals. Virtually all of their contribute articles come from real online marketing experts, which include both independent and in-house. Search Engine Journal has been featured in CNN, Forbes, Business Insider, New York Post, The New York Times, and Entrepreneur to name a few.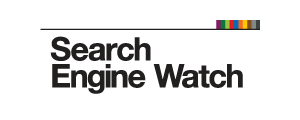 Search Engine Watch was founded in 1997 and now stands to be one of the world's longest-running search industry resources and is a sister publication to clickZ. They aim to help the community of over three million senior marketers navigate the dynamic search scape and derive business value from search marketing disciplines. They operate with a content suite that spans case studies, podcasts, influencer commentaries, webinars, and events. Search Engine Watch works closely with market leaders to share insights and practical applications of SEO, search experience, and search marketing that inform brand strategies.
Search Engine Watch hails a legacy of search industry expertise and has been called "a must-read" by Google's Matt Cutts and the "most authoritative source on search" by Yahoo's Tim Mayer.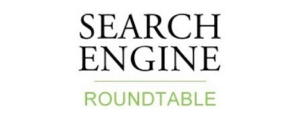 Search Engine Roundtable stands with the purpose of reporting on the most interesting threads that are taking place at the SEM(Search Engine Marketing) forums. By enlisting some of the most recognized names at those forums, the Roundtable is able to not only report on these outstanding threads but also provide a synopsis that provides greater detail into those threads. In addition, all authors have the freedom to step beyond forum coverage and either take a thread topic and expand on it or bring up a concept that was not found in a thread. We occasionally have some guest authors post on specialized topics in the search engine marketing field. Very rarely will you find posts here that are not related to SEM.
The mission behind Search Engine Roundtable is to provide a single source for the reader to visit to locate the most interesting threads covered in the SEM forums. This helps one save valuable time, and reach their desired content. Search Engine Roundtable, on 5th January 2009 made it to the 10 best SEO Blogs by Danny Sullivan at Blogs.com. On January 7th, 2008 the Search Engine Roundtable was awarded the Best SEO Blog award by Search Engine Journal.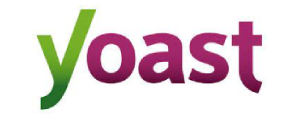 At Yoast they move forward with the idea of providing SEO for everyone, and to achieve this they have a Yoast SEO software which is active on more than 13 million websites. They are therefore able to help website owners generate more traffic from the search engines, but most importantly they make sure search engines can find and understand their pages since that will help with ranking high on Google. If you have a WordPress website, you probably know about Yoast - the free SEO software that makes it easy to optimize your pages. While the software gives you a foundation, their blog helps you build on your SEO by sharing helpful information about both Technical and Content SEO, plus also shows how to read analytics, optimize your e-commerce site, and make the most out of WordPress. While there's useful information out there for everyone, Yoast is specifically geared for beginners or those who may not have a strong SEO foundation.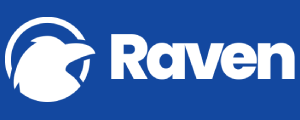 The Raven blog with its tips for professional digital marketers plus guides for SEO and content marketing for beginners through advanced users is known to cover a broad spectrum of information and is valuable to just about anyone. Plus, the articles are comprehensive and informative without being overly long or filled with technical jargon.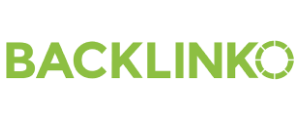 Backlinko was founded by Brian Dean who is an internationally recognized SEO expert. Since the launch of Backlinko, Brian has quickly made a name for himself by publishing strategies that are insanely practical and can be used by marketers to grow their online businesses. On January 19, 2022, Semrush (NYSE: SEMR), a leading online visibility management SaaS platform, announced the acquisition of Marketing and Search Engine Optimization (SEO) training platform Backlinko.Backlinko is now one of the most popular marketing blogs online.
If you have great content but it is not turning into great search engine results, then Backlinko is where you should be heading. With actionable SEO and content marketing advice, the information is functional and also easy to understand, implement, and effective. While beginners will find it highly useful, this blog is more targeted toward people who have a higher level of knowledge when it comes to SEO and digital marketing professionals who need more advanced strategies.