Why Online Visibility is More Important than Page and Domain Authority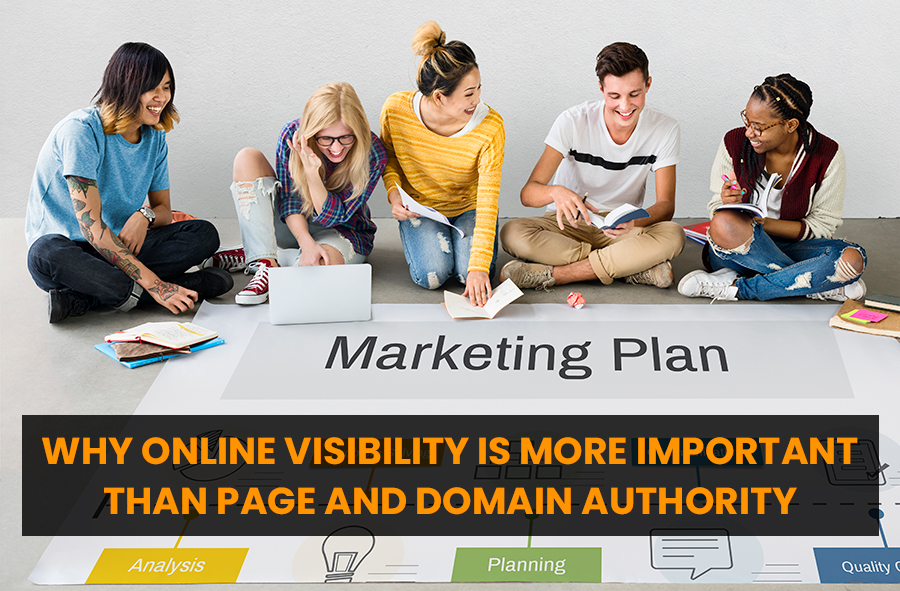 MOZ, a leading SEO and marketing software company, views online visibility as the ability of a website to rank high in search engine results and be easily found by potential customers. Online visibility is crucial for businesses to reach a wider audience and drive more traffic to their website. Online presence refers to a company's overall online presence, which includes elements such as website design, social media presence, and online reputation. While an online presence is important, online visibility is a key component of a strong online presence, as it directly affects how easily a website can be found by potential customers.
Online visibility drives traffic to your website: A higher online visibility means more people will find your website through search engines, social media, and other online platforms. This can lead to an increase in website traffic, which can result in more sales and business growth.
Relevance is more important than page rank: Page rank is a metric used by search engines to determine the relevance of a website. However, online visibility is more important because it focuses on the overall user experience and how easily a website can be found by potential customers.
Domain and page authority doesn't guarantee online visibility: While domain and page authority can help improve your website's ranking in search results, they don't guarantee online visibility. A high domain authority doesn't guarantee that your website will appear at the top of search engine result pages.
Small businesses and startups need online visibility to compete: Online visibility is crucial for small businesses and startups to compete in a crowded marketplace. With the majority of consumers using the internet to find products and services, small businesses need to have an online presence and be easily found by potential customers.
LBN Business Profile helps with online visibility: LBN Business Profile is a tool that helps small businesses and startups improve their online visibility by creating a comprehensive profile on the LBN website. This profile includes important information about your business, such as its products and services, location, and contact details. By having a presence on LBN, small businesses, and startups can increase their visibility online and reach a wider audience.
Source: https://moz.com/domain-analysis?site=localbiznetwork.com