Why Is It Important to Add Your Business to Local Directories?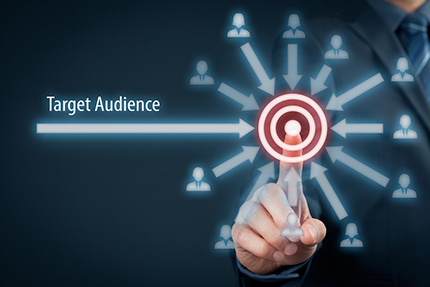 What is a local business directory? Some think that it is a digital version of the yellow pages where you can find businesses. While this is true, local business directories are much more than that. To add your business to a local business directory is to increase visibility among your potential clients with a higher ranking in SERP. Want to know more about how adding your business to a local directory might help it progress further? Read further to learn the benefits of business listings in local directories.
1. Targeted Audience
By listing your business in a local business directory, you can reach out to a specific set of audiences and market your product/service to them. You can focus on a particular region, city, town, or even zip code.
Suppose you have a location-specific business like a restaurant or you offer your services only to certain areas (plumber, electrician). In that case, a local business directory is the best option to promote your product/service.
2. Better Visibility
Having a solid online presence equals better visibility, and this, in turn, may convert into increased profit. When you add your business to local business directories, it serves as a trust signal for Google and other search engines. This will help your business rank higher in the SERPs.
But make sure you provide accurate details that match through the directories. Varied information for critical items like address and contact number can make your business lose credibility.
Also, most people who look for location-related services use specific keywords. For example, if a person wants to eat, they would use "restaurant near me" or similar keywords. Local business directories market the businesses for these keywords. Thus, when you are listed in the local directories, you have a better option of showing up in the results where these keywords are involved.
3. Search Engine Optimization
Adding your business to different local business directories, review sites, and search engines with accurate information automatically boosts your online presence.
When you check and update the details regularly, you are optimizing it for the search engines. This again increases your credibility and your chance of ranking higher in the SERPs for relevant keywords.
The backlinks from the local business directories also help a great deal in SEO. These backlinks are considered very high quality by search engines since they are from a reliable source (business directory).
---
Read Also: Are Local Business Directories Still Good for SEO?
---
4. Increased Brand Awareness
When a person enters a query in the search engine, it provides relevant results. This is the same with the local business directories, and when you have a listing, your business has a better chance of appearing in these relevant results.
Even if the person does not open your business, they see it momentarily, increasing brand awareness. Local businesses without their websites can greatly benefit by adding their business to a local business directory.
5. Cheap Advertising
Most small businesses start with a single employee and cannot create a website, let alone maintain it. There are several alternatives to websites, but local business directories are always more effective and cheaper as well.
Compared to creating and maintaining a website, it costs much less to add your business to a local business directory. The maintenance cost is negligible, and the service usually lasts for about one to two years.
LocalBizNetwork
LocalBizNetwork has been helping small business owners achieve better online visibility for over 20+ years. Having your website might cost you no less than $1000 per year. Add your business with our directory for just $199 per year. Learn more about the features included in our annual plan by visiting https://www.localbiznetwork.com/add-biz.php.