Busting Myths About Online Business Directories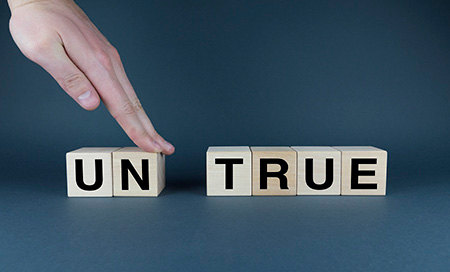 Every business owner knows about online business directories but only a few realize the advantages that come with them. Online business directories are the modern digital versions of the Yellow Pages. You can add your business to these local business directories and benefit from the increased visibility to the potential customers. Having a small business listing has many benefits.
Benefits of Adding Your Business to Online Business Directories
If you are a small business owner and have been contemplating on whether to create a small business listing, then this should convince you. Creating a small business listing has the following benefits.
Better online presence
Improved local visibility
Enhanced brand awareness
Boosted SEO
Better visibility
Higher ranking in search engines
Starting and managing a small business is no easy job but small business listings in local business directories might be the magic required for a better start.
---
Read Also: List of Emerging Business Profile Creation Sites You Cannot Afford to Miss
---
Busting Myths About Online Business Directories
As with anything of value, there are also some misconceptions surrounding online business directories. Here we clear some common doubts and myths that people have about business directories. Let's get started.
Myth 1: Online directories only list the basic information like the name and place of the business.
Truth: It depends on the type of directory that you choose. While there are listings that only ask you to list the basic information, there are also listings where you can include more.
A simple and basic listing will have information like name, address, contact number and services of a business. But if you are looking for a listing that communicates better with the potential clients viewing the listing, it becomes important to provide more.
For example, LocalBizNetwork provides two types of listing. With the basic listing, you can add important information about your business, like business description, list of products/services, customer reviews, custom videos, link to your website and more.
With a featured listing, you have the option of including custom contact forms, articles and social media links and you can also manage on-page SEO. This can easily serve as a mini-website for the small business owners who consider creating a full-fledged website a strain on their budget.
Myth 2: Create a small business listing and your job is over!
Truth: The content that you provide for the small business listings should be appropriate and accurate. Most of the time, the first interaction of your client with your business is through the business listings.
Making sure that you provide accurate information is one thing but you should constantly keep updating the listing. This will keep the listing interactive and help it rank better.
Try including images from your workplace and post about recent events. You also should make sure you respond to customer reviews. This signals to the search engine that your listing is still live.
Myth 3: You don't need to be too careful with the information that you provide.
Truth: While adding your business to the online business directories might seem like an add-on to your marketing strategy, these small business listings in fact impact your business growth.
You might be adding your business with multiple business directories but the information about your business that you provide in all these directories should be consistent.
Having accurate and consistent information in every directory listing makes your business look more authentic, both to the people and search engines. For instance, Google always prioritizes websites with information that answer people's queries better. When your business seems to have accurate and consistent information across different business listings, then the chances for you to rank better are high.
Myth 4: Online business listings are hard to create.
Truth: Most business directories have an easy process that helps business owners create and update their listings. Business listings usually focus on the small business owners. Hence the listings are made in such a way that they can be easily handled by a person with no professional expertise.
You just have to find the online business directories that would help build your online reputation and then add your business to it. It is truly a simple process and if you still have doubts, watch how easy it is to add a listing with LocalBizNetwork.
Myth 5: Online business directories aren't different from social media accounts.
Truth: While this might look like a plausible argument, there is a huge difference between online business directories and social media accounts. The audience you try to grab the interest of and the way you do it differs in both.
With social media accounts, you will have to focus on brand promotion and enticing the customers with interesting content. When people are interested, you have the hope of engaging them further.
But with the business directory listings, you provide all the information about your business and place it on the web like a guide of sorts. People searching for your business or a similar one would find this guide and proceed to interact with you. This makes it important to carefully post and update the information in your business listing.
Myth 6: There are too many directories to choose from.
Truth: While this might be partially true, you don't need to add your business to all these directories. You need to find the ones that will truly benefit your business and add your business with them.
Creating listings with the right business directories will help boost your visibility among potential customers and will also strengthen the authenticity of your business on the web. It would be best for you to choose online business directories with a good domain authority (DA) score.
You could also search for keywords related to your business and find the directories that list in the top results. Adding and updating your business listing regularly with these directories might help your business get more clients.
LocalBizNetwork
If you are looking for a trusted and reliable way to improve your website ranking, look no further than LocalBizNetwork LLC. With over 17 years of experience in the industry, we know what it takes to help small businesses succeed online. Our directory is packed with valuable information that will help your business get found by potential customers. And if you need assistance creating your LBN Business Profile, our team is here to help.