List of Emerging Business Profile Creation Sites You Cannot Afford to Miss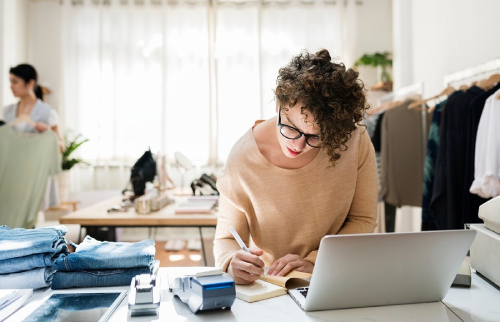 32.5 million. This is the number of small businesses in the United States. With about 99.9% of all businesses being classified as small businesses, how do you intend to make your business get that special attention? For enhancing the visibility of your business among potential customers, small business listings and ads are the best choices.
There are different directories to which you can add your business and ads. Apart from improving your online presence, listings in local business directories and ads in classifieds websites can also boost website SEO and SERPs rankings. The huge number of business directories and classifieds websites might overwhelm you. Hence, we have created a list of the emerging business profile creation websites that you should check out.
1. LocalBizNetwork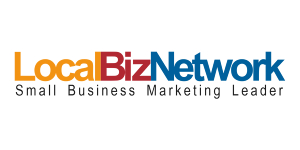 LocalBizNetwork has grown into a global small business organization from its humble Silicon Valley roots - the story that all small business owners need!
LocalBizNetwork has connections with small business organizations all over the world and is also a premium Google partner.
Creating a listing with LocalBizNetwork has benefits that no other directory offers. You can include blogs, videos and podcasts in the listing and it can serve as a mini-website for the small business owners who can't afford a full-fledged website.
Whether you aim to generate more leads or improve the online presence of your brand, having a LocalBizNetwork listing can help you move closer to your goal.
---
Read Also: What are the Possible Features you can expect in a Business Profile Site?
---
2. FreeAdsTime
Free Ads Time is a local classified website that business owners can use to post ads. Free Ads Time has become a popular website for ad posting in the United States.
If you are a business owner who wants to target a group of customers in a particular area, then Free Ads Time is a good choice for you.
The process of posting your ads is also easy. You just have to visit the website, fill in the "post an ad" page and hit the submit button. Your ad will be open for the public to view. You can also view, edit or delete the ad at any time.
3. GiganticList
This is another popular website that allows business owners to post ads for free on their website. There are different categories of businesses like insurance providers, law services and more. You should find the category under which your ad can be posted.
The first step is to create a profile on the website after which you can post ads. The Gigantic List is truly gigantic since it covers almost all English-speaking countries. The list of the cities covered includes large ones like Chicago, Los Angeles and Toronto as well as smaller ones with only a few thousand in population.
4. WallClassifieds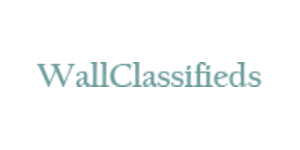 Wall Classifieds is a classifieds website where you can post ads about jobs, services, pets or any common items. You can buy and sell in Wall Classifieds free of charge.
You will have to create an account to see the dashboard. You can add, edit or delete ads with access to the dashboard.
Registering with the website would help you track the postings from one place rather than scouring the emails to find the link.
5. H1Ad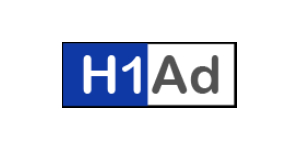 H1 Ad claims to have started their customer service with their selection of an easy name that both the buyers and sellers can remember. The name comes from the H1 tag that the programmers use to point the important topics. H1 aims to give importance to every ad posted on the platform.
With H1 Ad you can post the ads about any business or service. If you are looking for an easy to navigate website for posting your ads, then you should consider choosing H1 Ad.
6. ClassifiedsFactor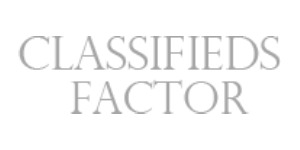 If you are searching for a particular business or are trying to promote it, then Classifieds Factor is another website to consider. There are various categories of businesses for which you can post ads like hair salons, law services and even insurance companies.
If you are looking for a job or a particular service in a local area, then you could select the region and view the ads posted. Business owners can also use this option to target customers in a particular area.
7. FinderMaster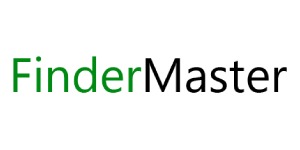 This is a classified ads site and it aims for the visitors to buy and sell products or services with ease. Finder Master covers 100+ countries including the USA and also supports thousands of cities.
Business owners could use the add listing button on the top right side of the screen to create new listings. There are different categories like pets, rentals, insurance services, legal services and more under which you can post your ads.
The people visiting the website in search of the services will simply have to use the search option or find ads listed under a certain category or area.
8. AdvertiseEra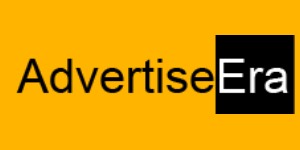 Advertise Era strongly believes that we live in an era in which advertising locally brings in more success. Business owners should focus on advertising locally and attracting customers within the nearby areas. This way, the whole process of delivering a product or service, feels more natural.
The process of posting an ad with Advertise Era is quite simple and you can also easily navigate through the website without much difficulty.
You can use the publish ad page option to post an ad. Select a region or category when you want the ad to be specific.
9. BloggersRoad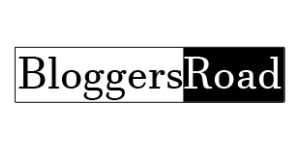 Blogs are one of the most efficient ways to promote your business or brand. B2B marketers with good blogs get 67% more leads than the ones that don't have blogs.
Bloggers Road aims to publish the latest trendy content from businesses. Bloggers Road has visitors from all over the world and hence publishing quality content with the site can boost your business's reliability.
You can create an account with the website and using the submit articles option, you can try adding your blogs to the website.
10. Shopolop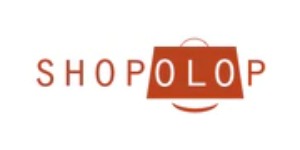 If you are thinking of buying or selling local goods or services, then Shopolop should be your stop. This is a classified ads website but differs from the online shopping sites by letting the customers deal with the sellers on their own.
The sellers can also easily contact their potential customers. The website is also easy to access and navigate making the whole process a better experience.
LocalBizNetwork
LocalBizNetwork LLC was formed in 1999 and it has slowly evolved to become a small business organization that helps small business owners gain a better online presence in the technology-driven world. Check out our listing features.