7 Tips to Rank Better Using Profile Creation Sites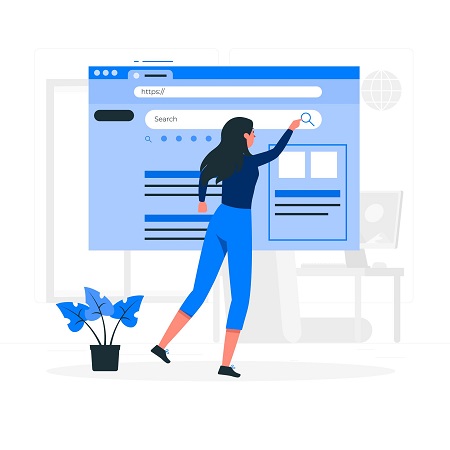 Google is currently the most powerful search engine since it is also the most visited website. Ranking on the first page of the Google search pages is the dream of all business owners but it is not easy. You need to follow different tactics to reach a higher ranking and one among them is adding your business to profile creation websites.
What Are Profile Creation Websites?
Profile creation websites let business owners create profiles of their businesses on the site. Business owners often fill out the information requested by the website for profile creation. It usually includes basic information about the business's address, contact number, business description, list of products/services, etc.
Why Should I Create Business Profiles?
There are many benefits involved with creating business profiles on these profile creation websites.
Some of them include:
Increased online presence
More people get to know your business
Increased brand awareness
Help get quality backlinks
Boosts your webpage's off-page SEO
Enhances your webpage's search engine ranking
You might have now realized the importance of having business profiles and you will also be pleased to know that creating one is an easy job. The vital part is to find websites that would offer you quality backlinks. To know about emerging business profile creation sites, read our blog.
List of Emerging Business Profile Creation Sites You Cannot Afford to Miss
Tips to Rank Better Using Profile Creation Sites
Blindly creating business profiles won't help your SERP ranking. Here are some tips that can help youdo it the right way.
1. Enter Valid Information
While creating the profiles, the most important thing would be entering the business details. Make sure that you enter them carefully and give only valid information.
For example, when you started the business, you would have been working 10 hours but the working hours would have reduced with time. Or you might have had a service that you initially offered but no longer do. Enter the updated information so that you don't mislead the customers.
Business owners tend to fill in the wrong information in their business profiles hoping to get backlinks but this will degrade the SEO performance in the future. To maintain your business's reputation, always go with the right information only and keep it consistent for different business profiles.
---
Also Read: Are Local Business Directories Still Good for SEO?
---
2. Find the Valuable Sites
You just cannot keep creating business profiles on every profile creation site that you come across. Only backlinks from quality websites count for improving the SERPs.
Go for sites that offer the best features. For example, with an LBN business profile, you get to add blogs, podcasts and even videos to your business profile. When you add your business to LocalBizNetwork, you in fact create a mini-website that has all the essential information about your business. You can even use the LBN business profile as a landing page for your marketing campaign.
Also, choose websites that have high DA scores and create your profiles on them. These sites have a good reputation with Google and hence you have a better chance of ranking higher when associating with these sites. With consistent efforts, you will see your web page's DA score increase.
3. Don't Multi-Create
You might have a list of profile creation websites on which you intend to create business profiles. But do not try creating the profiles overnight even though it is easy. Create one profile at a time and do it properly. Divide the task and focus on getting quality backlinks rather than rushing the process.
4. Enter All Required Information
As we mentioned before, the profile creation websites require you to fill out all basic information about your business. Go through the filling process patiently and provide all the information that is needed of you. Fully completed profiles have a better chance of ranking than incomplete ones.
Put in some genuine effort to fill in the information, especially the description. Go with a well-crafted description that talks about your brand and which will attract potential customers.
5. Get Your Account Verified and Save the Profile
For your profile to look authentic, you will have to get it verified. The process is quite simple and it will require the email address that you provided while registering.
Also, since most of these profile creation sites do not automate the saving process, make sure to save the profile after entering all information.
---
Also Read: How to Promote a Small Business?
---
6. Don't Force the Indexing Process
Google has advanced algorithms and it is almost impossible to trick it. Trying to force the indexing process might have a negative impact on your ranking.
Instead, double check all the information that you have entered and then let the indexing process be natural.
7. Check Your Profiles Consistently
Your job doesn't finish with just creating the profiles. You will have to update the profile regularly and keep it active.
You should immediately update any changes in the basic information that you have provided. It would greatly help if you add blogs, videos or event invites regarding your business.
Responding to reviews is a crucial part of maintaining your business profile. Make sure that you respond professionally to both positive and negative reviews. The consistent activity of the business profiles will help increase your business's credibility and your business will consequently rank higher in the SERPs.
LocalBizNetwork
Creating business profiles and consistently updating them can help you rank better on search engine pages. No website offers better features than the LBN business profile. Click here to visit us.