6 Common Mistakes Security Agents Make, Choose the Right One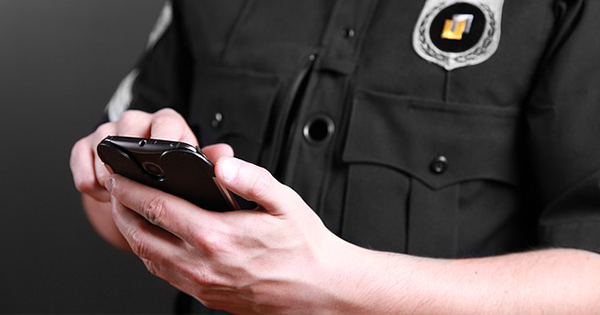 The world we live in is more insecure than it was just a few years ago. The number and seriousness of the threats we face every daycontinues to increase. We cannot spend our lives hiding from the world and the dangers it contains. That is why we take steps to protect ourselves while we carry on with our lives and work. While technologyhas made quantum leaps in the types and range of security options available, the security agent remains the bedrock of all protection against threats to life or property.
Only a security agent has the ability to evaluate a situation and take a call on action to be taken to meet a threat. However, because they are human, guards are liable to make mistakes, some of which could have serious consequences. If you are planning to hire security agents for your office, factory or home here are 6 mistakes that security agents often make that you should be watchful for.
For every real threat that occurs, there are usually a number of false alarms. Sounding the alarm for no real reason will cause massive needless disruptions and even worse, if and when a real situation arises, it may not be taken seriously.Bad judgment is a major issue with securityagents, but the better trained they are, the less likely they are to make these errors.
If a situation arises, the response must be proportionate. If a warning sounds about movement outside a building at the dead of night, the agent should do some checking on what caused it before calling the police. If it's just a stray dog, he should be able to handle the problem himself without summoning the emergency services. Panicking and overreacting to a situation will waste time and resources and compromise the efficiency of the security setup.
A security agent is not expected to be a Green Beret or a ninja. He is not going to tackle armed criminal by himself. However, that does not mean that he should not be physically fit and able to move quickly to summon help, seal off the premises or whatever action is reasonably required of him. An agentwho is out of shape or in bad health and unable to meet the physical requirement of the job is a liability. It often happens that because of the boring routine of their job, agents start out in good condition but then think that since nothing will ever happen, they can let themselves go and get out of shape.
Agents on night shifts often have things to do during the day, so they don't get enough sleep. That results in their dozing off or just being mentally unfocused when they are on duty. An agent who appears to be always tired or slow will not be able to respond to a serious problem if one should arise.
Security systems, equipment and software are constantly evolving. Security agents must be aware of what is happening in their field so they can recommend steps that can be taken to improve security. Equally important is the fact that criminals are always trying to defeat security systems and agents who are not up to date on current developments will not know what new dangers they need to watch for.
Security agents often avoid telling their employers about the problems they may face. They think it is a sign of weakness and by showing this, they are showing that they are not up to the job. Agents who are unwilling or unable to communicate about genuine issues with their supervisors or those in the premises they are guarding, leave a door open for the entry, physical or digital, of criminals.
Finding the right security agents requires contacting the security companies operating in your area. You will need to meet them, evaluate their strengths, experience and abilities to see if they are what you need. Security services that are listed in a reputed business directoryare companies of some standing and starting your search here will not just make the selection process easier, it will give your home or place of business the security it needs.