Local SEO Trends for Business Growth - An Updated Guide for 2023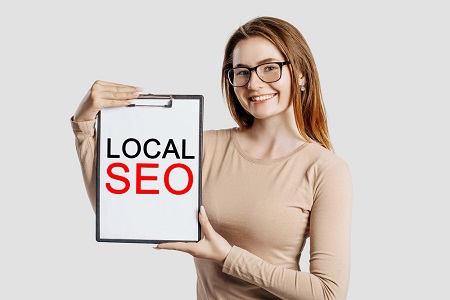 There has been about a 150% rise in the "near me" phrases in web content search. If you are a local business without a notable online presence, then you are missing out on a great deal. Local SEO has never been more important. Starting from adding your business to directory submission sites to improving EAT signals, here are some tips for your 2023 local SEO strategy.
Latest SEO Trends to Know in 2023
The digital marketing world is ever-changing but SEO has ruled it for over two decades now. You just cannot ignore SEO and if you do, you let your competitors get ahead without a fight.
Local SEO is a vital part of a marketing strategy and the goal is to improve organic searches and get customers from local areas. With a strong local SEO strategy, you can easily showcase your product/service to potential customers in nearby areas. Here are some 2023 local SEO trends that can boost your sales.
Add Your Business to Google Business Profile
Adding your business to Google Business Profile should be the first baby step you take in local SEO strategy. Google prefers its own content and hence this helps it rank better.
So, go get your Google Business Profile account and provide accurate information about your business. Encourage your customers to leave reviews and keep updating your profile regularly. This way you can gain credibility with Google which in turn boosts your SERPs.
Optimize Online Directory Submissions and Citations
The next step is to create business profiles in quality directory submission sites. These are the modern yellow pages and people usually search for businesses here. Also, associating with the right directories can provide you with authentication that will help you rank better on the web.
Make sure that you provide accurate information in all business listings and also see that they match. Choose directories with good domain scores and the ones that offer the best features. Regularly optimize these profiles and citations.
With the LBN business profile, you get more than you bargain for. You get to add videos, blogs and even podcasts to your small business listing.
---
Also Read: Why is E Newsletter important in Digital Marketing
---
Add Location Pages to Your Website
If you have physical stores in multiple places, it helps to add location pages. These pages are not only beneficial for the customers but also for you. They help the customer find out more about you since you can add details like your address, contact information, promotions, store descriptions, testimonials and more.
Create original and unique content for multiple location pages instead of duplicating it. Add a locally descriptive "About Us" page to attract local customers. Including Google Maps on the respective location pages improves customer experience.
Focus on CTR Rather Than SERPs
Of course, ranking first can make you more visible but you still would be buried beneath the ads, snippets and question boxes. Hence,while focusing on search engine result pages, also work to improve your click through rate (CTR) in 2023.
Here are some ways by which you can improve the CTR of your website.
Optimize your headlines and Meta descriptions.
Experiment with different variations of them.
Create head-turning visuals.
Include powerful CTA content.
Try a combination of keywords from ads on Facebook and Google.
Content Is Still the King in 2023
All the strategies are wasted without quality content. We are obsessed with the ranking game and as a result, the web is full of content written for search engines.
But if you want to convert your leads into customers, you need to provide quality content that will be useful for the customers. Create local content even though it may be beyond your business range. This will soon make you a local authority and attract a local audience.
Also, create link-worthy content. The more backlinks you gain, the more popular you become.
---
Also Read: Top 10 ways you can promote your content
---
Optimize Your Images
We often tend to forget about the images while concentrating on blogs, videos and landing pages. Image search is a big thing now and you cannot miss out on the traffic that it generates.
Choose high-quality images that are relevant to the topic. Also include custom file names and alt tags to make the images rank in the Google images section.
Improve Your E-E-A-T Signals
E-E-A-T (Experience, Expertise, Authoritativeness, Trustworthiness) is a guideline that Google uses to find valuable content. You can boost the EAT signal for your website by doing the following:
Including customer testimonials
Showcasing badges and certifications that prove your expertise
Working with experts in your field
Getting backlinks from authoritative sites
Dealing expertly with negative reviews
An LBN business profile can work like a mini-website, especially for small business owners who can't afford a website. Check out the features offered here.