What are the Key Differences between Local SEO and Business Listing?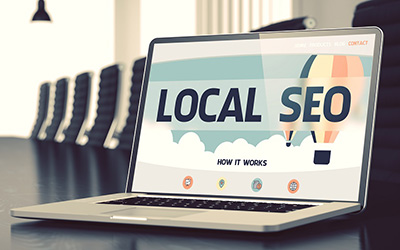 Understanding SEO basics and how search engines like Google work will help you advance your marketing strategies. When it comes to SEO, there is a lot involved, and local SEO is where the small businesses benefit a great deal. Listing your business under a business directory popular in your area, say a USA local business directory, will also help you gain more visitors. But most people confuse local SEO with business listings since, at first glance, they do look the same. But to understand the topic better, you will have to know more about local SEO and how it operates.
What Is Local SEO, and Why Is It Important?
In the digital marketing world, for your business to prosper, it is necessary to make it known to as many people as possible – this is the priority. This might be a problem for small businesses that do not have a website. There are many ways of offline advertising, but if a business is not found on the web, it is close to being non-existent.
Local SEO stands for local search engine optimization, and it is vital for any business that serves its customers face-to-face. Local SEO helps your business rank in search results in a way relevant to the users who are present in a particular area. Some of the businesses for which local SEO is considered to be important include:
Businesses with a physical location that a customer can visit.
Businesses that render their services at the customers' homes –e.g., plumber, electrician, landscaping, etc.
Businesses that serve a specific geographical location –e.g., restaurants that deliver to a certain area.
Customers want quality products but within a short period. When your business can deliver the service/product quickly, you have an advantage over the large companies since 92% of the customers only travel 20 minutes or less to get their day-to-day essentials.
Thus, when a customer searches for a product/service with a local keyword, the search engines consider the customer's location even when the person does not include the city's name or phrases like "near me" in the search. Depending on your location, Google considers the proximity factor and shows the nearest results for your query.
Local SEO has been in use for years, but it has become hugely important with the increase in mobile internet access.
---
Read Also: Best Alternatives to a Website for Your Local Business
---
Difference Between Local SEO and Business Listing
Getting local SEO done helps your business show up on local searches, thus generating more customers. Local SEO involves a lot of things, and business listing, often known as off-site SEO, is only a part of local SEO.
Business Listings – A Part of Local SEO
Creating a business listing is the first step towards local search engine optimization. For example, listing your business with Google My Business would increase your visibility on Google Local Pack, Local Finder, and Google Maps.
Besides Google My Business, listing your business with the local business directory popular in your area like Yelp, Manta, LocalBizNetwork, and Yellow Pages would also improve your ranking. These websites provide Google with signals about your business location and category. Having a well-established business listing with a popular USA local business directory (or several) increases the business's reliability, thus making it rank higher.
With business listings, you add yourself to a website and get a link back from it to yours. This will help you rank better and make you known among the potential customers who are close to you. Business listings will provide the customers with information about your business, like contact number, address, open hours, and even customer reviews. A fully updated and comprehensive business listing might be a powerful tool to make your business rank higher in the search results.
What Else Does Local SEO Involve?
Apart from business listing, which is the most vital part of an effective local SEO strategy, on-site SEO can make your business more visible.
Undertaking keyword research
Optimizing your website
Maintaining a good reviews profile
Building local links
Creating citations and online mentions
Creating new content and optimizing the old ones for SEO
LocalBizNetwork
Both off-site SEO and on-site SEO techniques have to be effective for the business to rank high in the search engine results. Listing your business with a local business directory is a vital but easy procedure. LocalBizNetwork is a US-based local business directory, and we have been helping small businesses compete in the growing digital market for over 20 years. To add your business to our directory, visit us at https://www.localbiznetwork.com/.