Step by Step Guide to a good Digital Marketing Strategy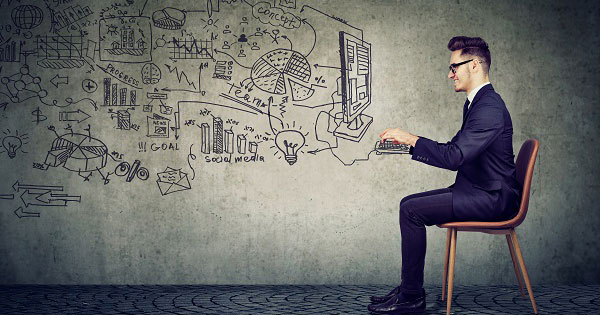 Tradesmen, nowadays,are investing morein digital marketing effortsbecause if you want your business to earn in profits you need some online exposure. For that, you need to have some tactics. This is where digital marketing strategy dives in to rescue.
Digital marketing strategy is the chain of actions that help you meet your company objectives through relevant online marketing channels.It is a framework of the structure of your business's online objectives.
For a successful digital marketing strategy, a person needs to be dynamic and planned. Hence, it becomes quintessential to build an effective digital marketing plan. The traditional modes of radios and televisions through which businesses market their brand or new items are fading with time. Now a majority of purchases are researched online before a customer goes into a store. In fact, many customers now prefer to complete their purchases online.
Following are some steps that might prove useful in creating an effective digital strategy that meets your company's requirements:
1. Goals Specification – A preliminary step
The primary step to design an effective digital marketing strategy is to rethink and understand the reason behind your efforts. While tough competition is being promised, you will need to work a lot to specify your digital marketing goals be it 100 social media (Facebook, Instagram etc.) shares or 1000 followers orincreasing YouTube channel subscription by 500. Once your goals are defined, stick to them because they will be helpful in reframing your digital strategy when required.
2. Knowledge of Pivotal Channels
All businesses rely on Omni-channel marketing (across all channels)but only afewof them actually need to opt forit.
In this step, you'll have to rule out those channels which are notrequired for your company and focus on your audience and the channels they use. For example, if your business serves children of the age group 15-25 years it would be better if you focus on Snapchat, Instagram or Facebook.
Gathering knowledge of your prime channels helps you eliminate the nonessential elements by reaching your target audience more efficiently and chop off any unnecessary expenditure.
3. Generation of a Content Strategy
A significant portion of themarketing budget is spent on content marketing be it social media posts, blogs or visual content.To make your content more impactful,separate out your audience's wants and needs.
For example, if you receive the same queries from your customers about your product or service, generatean email that collectively clears their doubts. If that doesn't work, you can go for social or a business blog.
Remember the content you lay outshould be useful as people share what grabs their attention. As the number of shares elevates, you'll inch closer towards achieving your goals.
---
Read Also: 12 Most Important Tips for an Effective SEO Strategy
---
4. A Calendar or Timeline
To ensure consistency, a calendar or a timeline is essential.It is possible that you will use multiple marketing channels and manage various portions of content. To avoid any confusion, this calendar should be incorporated with technicalities like content formats, deadlines, benchmarks, deliverables, and channels.Organizing everything will reduce the burden of your workload.
5. Let's Do the Honors
Assemble the required components. Contemplate and look at the strategy which has been created with a clear-sighted approach. Check on your resources, money and time. In case you're lacking somewhere at the moment, shorten your list accordingly. Else it's time to go on the floors.
6. Brief Check and Analysis – The final step
This is the ultimate step in digital marketing strategy. Perform a rigorous analysis of the goals which you initially specified. Check which goals have been met and which haven't. Examine what went favorable and what went wrong. Determining thiscritical information will help you in strengthening yourdigital marketing efforts for future purpose.