How to Find Businesses That Don't Have Websites?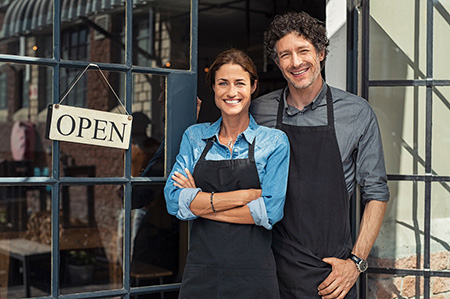 Statistics suggest that 80% of the customers will check out a business online before visiting it. But about 37% of the small businesses do not have a website. See the problem? Thus, it is important to know ways to find small businesses without websites. A local business directory is the most popular option given that some directories are free. Along with the local business directory, we list some other options to find small businesses without websites.
Local Business Directory
A local business directory is a website that lets the local businesses in a certain place or industry feature themselves. These listings usually include basic information about the business like the business name, address, phone number, services offered, reviews, business website if any and more.
There are options to filter the businesses according to location, business size or even their service. While a local business directory is a great opportunity for business owners to make their business visible to potential customers, it also helps the customers. With its help, you can compare several businesses in the area and choose the best one. This makes local business directories an effective tool for finding businesses that do not have their own website.
---
Read Also: 5 mistakes to avoid when naming your business
---
Yellow Pages Scraper
Yellow pages scraper is similar to a local business directory but it allows you to gather information from various yellow page websites of different countries. You can extract information about any business including the business name, address, website, or phone number using this method.
You can search for businesses according to zip codes, distance from your house or by the business ratings. There are also options to use multiple proxies that can increase the efficiency of the search. Once you gather the information, you can choose the data you want to export. Yellow pages scraper allows you to export data in multiple formats such as .xlsx, .csv or .txt.
Use Google Places
Google Places was introduced to work as a business directory for small businesses. But it was overpowered by the latest introductions like Google Plus Local and Google My Business.
However, you can still use Google Places to find businesses in specific areas. All you have to do is type in the service you need along with the place and press enter to find the results. For example, if you are looking for plumbing services in the San Jose area you can use search keywords such as "plumber San Jose" and you will be provided with the listed results along with the location in Google Maps. Google Places can also recognize geographical names and addresses.
Search in Google
If you have a specific business in mind and want to check it out, the easiest way is to search for the business name in Google. If the results aren't satisfactory, then add the location to the business name.
Chances are high that the business is listed with Google My Business. This can provide you with all the basic information about the business including the address, phone number, working hours, reviews, and more.
Search for One Physically
A local business directory is the best way to search for a business without a website if you don't have a particular business in mind and want to explore your options. But if you want to check out the product/service by yourself and have got the time for it, then drive by or walk the streets to check out the businesses.
This is indeed a time-intensive process but it can help you find out more about the area and the services that are available. There are good businesses that still haven't got internet exposure and you might find a hidden gem. By this method, you can check the products for yourself and don't have to rely on an anonymous review.
LocalBizNetwork
Websites are important for any business but they can get expensive for small business owners. We at LocalBizNetwork have been working to increase the visibility of small businesses to help them compete in the rapidly changing digital world. List your business with us by visiting us at https://www.localbiznetwork.com/add-biz.php