5 Ways to Increase the Visibility of Your Business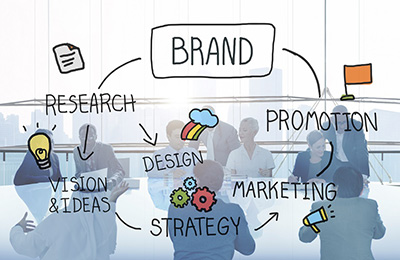 Joining the online mass is easy for a business but gaining attention is something that you should carefully work for. To make your brand popular and reach potential customers, brand visibility is essential. There might be suggestions like creating small business listings in local directories and marketing on different social media platforms. These are indeed some powerful tips that you should follow. Along with these, we would like to add a few other tips for increasing your brand visibility.
1. Create a Professional Website
An impressive website would be the primary step for creating the best first impression on potential visitors. Your website is the first communication tool to convert your one-time visitors into buyers.
Use your website effectively to showcase your skills. The visitors should understand your work and what to expect from you by looking at your website. Creating a portfolio of your previous works and your client reviews can help increase the trust in your brand.
The content of your website should be created with your audience in mind. Prepare quality content that your audience wants to see, add relevant keywords and employ the proper search engine optimization (SEO) techniques. Also, make sure that it is both desktop and mobile compatible when you build your website.
Creating a website can sometimes be uneconomical for small businesses. If you consider a website too pricey for your business, try to add your business to relevant local business directories. With LocalBizNetwork, you can add videos, podcasts, and more about your business.
---
Read Also: How to Find Businesses That Don't Have Websites?
---
2. Create and Maintain Social Media Accounts
More than half of the world's population now uses social media. If you need your business to reach new customers, create accounts on social media platforms to help you engage with your customers and build your brand.
But creating social media accounts alone will not be enough. No one would remember an inactive account, even if it is a well-known brand. Thus, make sure you are active in your social media accounts and find ways to engage with the customers regularly. You can create seasonal content, share client reviews, reply to questions and even announce relevant social media challenges. The more active you are on social media, the more people you would reach.
3. Create Quality and Relevant Content
Content creation and content marketing[4] are hot topics right now. People have become used to getting quality content with just a click on the web, and no one has time for sub-par content that wastes their valuable time. So, please focus on the audience and what they want to see and want to know.
Though content marketing is inexpensive, it will require a lot of patience and research to be effective. The content that you provide should be focused on a specific idea. For example, you can create content to engage your existing customer base or find new customers.
Please make sure you get relevant research done, create quality content and then post it on the right platform at the right time. Instead of staying professional all the time, make a relatable vibe for your brand by posting personalized content like seasonal greetings, meet the team, and more.
4. Create a Strong Network
It does not solely depend on you when you run an independent business, and you will have to get a trusted network of retailers, suppliers, marketers, etc. But this is not enough, and you will also have to build an active network of new connections. Create a LinkedIn account and share your professional progress if you have a small business.
Engage with people you admire in the industry and make sure you stay in touch with them. You can also follow your competitors and stay in touch with them if possible, and you can learn from them about the techniques and updates you might have missed.
5. Keep Track of the Progress
It is easy to roll with the trend and keep implementing the best strategies for your business. But working on strategies without progress is a waste of time and effort. Thus, whether an ad campaign or backlinks, measure the results by checking the analytics. This can help you differentiate between relevant content and ideas that perform and those that don't. With this, you can create and alter future campaigns and strategies according to the specific needs of your clients.
LocalBizNetwork
Small business listings in local business directories will increase your visibility and help you rank higher in the SERPs. With LocalBizNetwork, you can create a mini-website type listing that will include features that you can never find with any other business directory. Check out the different types of listing we offer at https://www.localbiznetwork.com/add-biz.php.