Why Market Research is Important for SMEs (Small and Medium Enterprises)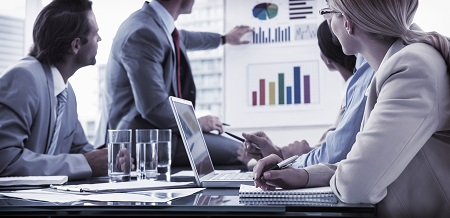 When the success of any business is evaluated, parameters like profitability, return on investment, debt and so on are used to come to a conclusion. They are all critical factors but they all come from a single source – the market the business operates in. Knowing the market means knowing what it wants, how to supply it and how not to make mistakes. Big corporates send huge amounts on market research. Small and medium enterprises tend to pay it only passing interest – they often feel thatsince they are small and the market is small, what is happening in it is obvious and does not require expending their limited resources. That can be a big mistake –any market, be it big or small, will continually evolve in what it wants, what it can pay and what its expectations from the product or service are. Large companies that misread the market typically have the resources to buffer them against these errors. Small and medium ones donot, and that is why market research is important not only to every aspect of their success, it is critical to their survival.
The Key Areas of Market Research
Know your customers. Just because people are buying what your offer does not mean that they are satisfied with it, or that they will continue to spend money on it. You need to know what your customers really think. Are they happy with you or are they buying because there is no choice? What more do they expect from you? How have your customers changed and what direction are they moving in – will what you offer to satisfy them in the future? Knowledge like this will enable you to build a rapport with the market and beyond being sure of satisfying the demand, create customer satisfaction and the loyalty that comes with it. You will also be able to plan for the future and position yourself to make the most of it.
What are others doing? Whether you are entering a market or are the dominant player in it, there will always be others who want your share of the pie. You need to know who they are and know what they are doing. Are there actions of theirs you could use? Are there mistakes you can avoid? How are their current market offerings stacking up against yours? What are they saying about their future offerings? The more you know about your competitors, the better placed you will be to battle them in the marketplace.
Do need to make changes? Do you remember a camera company called Kodak? Or a phone manufacturer called Nokia? They werenot just leaders in their markets, they were almost monopolies. Both disappeared in a matter of a few years. Their products were good and the market was happy with them, but technology overtook them and they were not prepared for it. The submerged demand for digital cameras and smartphones was just below the surface, but they did not see what was coming. Had their market research been better, they would have known what the market wanted and that someone would step in to meet the demand. Their ignorance meant it wasn't them.
Its new, but will it sell? You don't launch a new product or service without having done all your homework. But, as every businessman knows, theoretical homework is one thing and what actually happens when the product is launched is another. Market research will have helped you with the planning, but it plays an equally important role is evaluating how the new products are being received, and what, if any, changes or modifications in positioning are needed to make it a success.
Market research is the foundation of your future. No business can remain static and survive. If your business is not growing, it is dying. Growth comes from market share and profitability. Market research will tell you if you are really growing and what more you can do to enhance that growth.
Getting Started
Getting started is not that difficult. Ensure you have a business directory listing that established you are a player in the market. Use the directory to find who and where your competition is and the start studying them. Once you have a basic understanding of where you stand, the directory will once again help you – this time infinding businesses that will do detailed market research for you to give you the tools you need for success.