People Are Quitting Stable Jobs for a Side Hustle –The Good Things About Being a Solopreneur!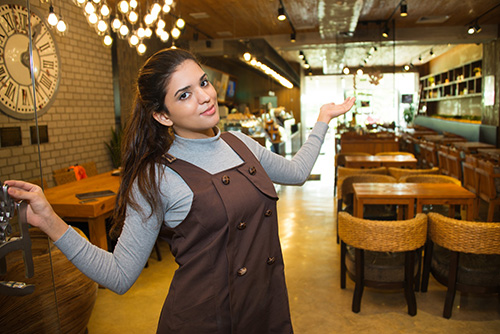 We regularly come across many stories of people, especially millennials, who quit their 9-5 jobs and followed their passion instead. What is it about being solopreneurs that makes young people quit their high paying stable jobs to start a business all on their own? Let us find out.
By the way, if you are a solopreneur with a new business, make sure to add the business to local business directories. This can help increase the visibility for your business and bring in more customers. At LocalBizNetwork, we have the best features included in our listings. You can now include blogs, podcasts, videos and more with your LocalBizNetwork listing. It is nothing short of a website but at a lower price! Check it out now at https://www.localbiznetwork.com/add-biz.php
Benefits of Being a Solopreneur
Being a solopreneur is not all roses and rainbows since there is obviously the increased stress of managing the business on your own. But this doesn't deter people from their goal of being their own boss. So, what makes them tick? Here are some of the many benefits of being a solopreneur.
1. You Decide Your Path
You get to decide your life and what better way is there to live? When you have a passion, you can pursue it and put in as much work as you want. There are no forced commitments as with a stable job and you get to decide the opportunities you take and leave. You can even remodel your whole business at the drop of a hat.
2. Decision Making Has Never Been This Easy
With a corporate job, decision making is never a one-step process. Even for the smallest of decisions, you will be writing a mail to your manager, who will then escalate it further.
But being the only authoritative figure in your business, you can make decisions quickly and implement them efficiently.
3. You Can Choose Your Own Schedule
This seems to be one of the top benefits that attracts people to start their own businesses. You can work at your convenience without being forced to do so.
You can be a workaholic when you need to be but you can decide to take it slow when you feel like it. That vacation that you have been postponing for God knows how many years – you can finally take it and without feeling guilty too!
---
Also Read: Why Updating Your Business Profile Is Essential to Rank Higher?
---
4. You Get to Keep What You Make
Did you feel it when Dolly Parton sang "They got you where they want you/It's a rich man's game/ No matter what they call it/And you spend your life/Puttin' money in his wallet"?
This is the case with almost all the 9-5 corporate jobs. But when you are a solopreneur, you get to keep all the money you make. No cuts! Of course, you will have to pay taxes but you still get to keep the business profits.
You don't have to wonder whether you are working too much for what you are being paid. This can be more satisfying than you might think!
5. You Can Take Risks
This is your company and you make the decisions. When there is a risky but really great opportunity, you don't have to convince anyone but yourself to go for it!
If it works out – good for you, if it doesn't – just move on to another opportunity. You aren't answerable to anybody but yourself for the failures and experiments.
6. You Control Everything About Your Business
Starting from choosing the color of the walls for your office to the quality of the product/service you deliver, you get to be the boss!
You don't have to compromise for anyone and can decide when something needs more work.
7. The Power of Pivot
Of course, we need to stick to our decisions but when you know that something is failing or bound to fail, you can pivot fast. Be it a certain project or the quality of the product, you don't have to take a vote to change your tactic or drop it altogether.
8. Freedom to Choose the Place of Work
With technological advances, most businesses can be operated wholly online. When you are the only one working for the business, you can choose where to work from.
Depending on the nature of your business, you can work from your apartment or a resort in Bali – given that you have your laptop and a Wi-Fi connection.
9. Love What You Do and You Don't Work a Day in Life
When you have a job that you love and are ready to give it your all, you will eventually stop feeling like you are working.
You don't have a schedule that someone else charts out and you don't feel obligated to finish it in the given time. Freedom is the sweetest benefit.
LocalBizNetwork
We can attest to the joys of being an entrepreneur since we at LocalBizNetwork ourselves started small from our humble Silicon Valley roots. We hope that you will also taste the freedom of being your own boss. We can help make your business visible to your potential clients. Create small business listings with LocalBizNetwork.