What are the Possible Features you can expect in a Business Profile Site?
Why is your new, beautifully designed website with well curated content NOT figuring on Google searches?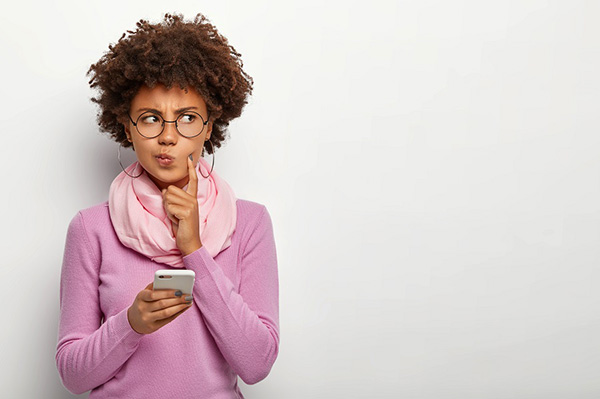 Just creating a website and making it Live will not bring leads pouring in. It needs to be marketed well. That's where Business Directories come into the picture. Quantity is not valid anymore. But quality is. Having a listing in a good portal or website gives Google a happy signal that your website also is high quality like the one you are listed in. So Google will pull up your rankings.
These small business listings also drive traffic to your website apart from your primary website.
Creating a small business profile is not a very hard job. You have to enter all your business details accurately and you are done. But the real task here is to find the right business directory that will help you rank higher in the SERPs and entice your customers to reach out to you. Here are some of the features you should check out while selecting the business profile sites.
---
Read More: Paid Business Listing vs. Free Business Listing (Pros and Cons)
---
Must-Have Features for a Good Business Profile Site
As a small business owner, you might have been advised to have multiple business listings, to help you feature on the local searches. While this is great advice, beware of spammy websites and keep away from them. Choose a directory that is superior to the others – one which offers more features to showcase your business to your customers.
To decide on the features that are needed in the business profile site, you need to know about the features the customers expect to see on a professional and reliable business profile. Only when you fulfil the customers' needs, can you be the best in the business. Hence, do your research on what customers want from your business profile and, more importantly, what you want to impress your customers with.
Features of a Good Local Business Directory
1. Basic Business Information
This is a must-have for the good business profile sites. The basic business details displayed with clarity will help the customers get to know your company and how to contact you. Some of the details that should be included are:
Business name
Products/Services offered
Working hours
Business address
Contact number
Email
Link to your website (if you have one)
Almost every business profile site would have these features, and by chance, if these are missing, then take the site off your list.
2. Photos and Videos
You might have understood by now that content is the king of any business. Only when your customers see relevant and quality content, will they be convinced to try your product/service. And one of the best ways to do that is to use visual content.
Photos and videos can easily capture the attention of the viewers. A business profile website or local business directory that has the option to include videos and photos would be a great choice to create your small business listing.
Make sure that you add high-quality photos and videos of your products/services since low quality videos can repel the viewers. Also, try adding photos of your workplace and your employees, if any, which is known to create a sense of trust about your business.
3. Articles
Blogs are one of the best ways of reaching out to the targeted group of customers. Writing informational, unique and original content about your business and a DIY feature to keep adding them to your business profile in the directory makes the profile richer and SEO friendly. More keywords are added and chances of appearing in searches via these articles are higher. When you find a business profile website where you can include your own videos and articles, then it can even replace your primary website.
4. Social Media Links
We are all aware of social media's influence on a business. Small businesses thrive solely just by having a social media presence. A good small business listing displays the company's social media icons attractively. It should entice people to click and visit the social media handles to check out your products and services and interact with you regularly. After all, your target audience is almost always on social media. Make sure to keep your social media accounts active and interact regularly.
5. Customer Reviews
Once a person has checked out enough about the descriptions and details of your product/service, the next logical step is to check your reliability. Customer reviews on the business profile stand as proof ofthe quality of your product and the swiftness of your service.
The business profile website that you choose should have the option of allowing your customers to add reviews about your product or service. Encourage your customers to leave reviews by offering a small freebie or a gift card. Do not manipulate the reviews or delete the bad ones. Try to learn from them, maybe even rectify the mistakes and ask the person who reviewed to post an update.
6. Good Design and Easy Navigation
A business directory's design should be trendy and with easy navigation. It only takes 0.05 seconds for a customer to form an opinion about a website.
The website design, the website speed, design for navigation and every other small aspect that influences the user experience should be noted about the business profile site. Check out the site on your phone to check the mobile experience and how the profile looks on the mobile. Once you are satisfied, then do go ahead and add your business.
7. Paid or Free?
There are lots of free directories out there but they may not offer the above features. They might look spammy and may not have the popularity on searches. Think twice before adding your business in them as it might be detrimental to your website ranking. Some directories come with a nominal price. But do not hesitate to add just because they are not free. If the features offered are good, it is a good investment for your digital presence.
Check out the features offered by LocalBizNetwork, a Local Business Directory at https://www.localbiznetwork.com/add-biz.php.