Small Business Marketing Statistics That Every Entrepreneur Should Know in 2023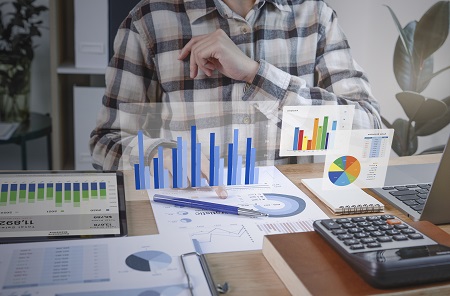 To every small business owner out there– you have successfully supported your business and made it through another year! Congratulations! But keeping yourselves updated with the new trends in the business market is the only way to fight through the future. Here are some marketing statistics that you should know in 2023 to form better strategies.
Before that, have you already added your business to our directory submission site? If not, this is your cue to do so!
Marketing Statistics Every Small Business Owner Should Know
You must already know that there are about 33 million small businesses in the United States as of now. These businesses are major drivers of global economic growth employing around 1.5 million people annually. Apart from that, 64% of the new jobs created are also by small businesses.
Now, a majority of small business owners admit that the desire to be their boss was the driving factor to start their business. Starting a business is relatively easy in today's world but the rapidly changing and demanding market makes it hard for businesses to survive through the initial years.
For a small business to survive, revenue generation is essential and this revenue should not only stabilize but also increase. To make the customers take note of the business and associate with it, marketing is the only option. The small business owner should create a foolproof marketing strategy that would be perfect for his/her business.
Here are some statistics that might help you design the marketing strategy for your business.
Social Media Statistics
74% of customers use social media to make purchasing decisions.
Facebook remains the leading platform on which small business owners advertise.
90% of marketers believe that social media marketing has increased the exposure of the business and generated more traffic.
74% of customers admit to sharing video content about a business they liked on social media.
71% of customers will recommend a brand to their friends and relatives if they had a positive social media experience with the particular brand.
200 million social media users check out at least one business profile daily.
Of all the small businesses that use social media to market the brand, only 52% of them post at least once a day.
Facebook is the most used social media platform. Twitter is more popular among millennials while LinkedIn, Instagram, and Facebook also reach adults.
---
Also Read: Top 10 ways you can promote your content
---
Video Marketing Statistics
Video content has become the most powerful form of content.
According to research, a one-minute video is worth 1.8 million words.
85% of businesses have reported that video content has increased traffic to their site.
Firms that used social media marketing saw a revenue increase of 49% compared to the ones that did not.
About 70% of marketers who haven't used video marketing strategy already, intend to start online video marketing in 2023.
YouTube is the second largest search engine and has over 1.7 billion users.
84% of viewers purchased from a brand after seeing it on YouTube.
YouTube's largest audience is between the age group of 25 to 34.
Countries with the largest YouTube audience are the US, India, Japan, and Indonesia.
Consumer Statistics
60% of customers like to check out the product on Google or any search engine before heading to the brand's website which makes small business listings with quality directory submission sites important.
81% of customers like to research a product online before buying it.
75% of customers who make local intent searches visit the store within a day.
Over 90% of customer reviews shared online are positive.
91% of customers choose small businesses for convenience.
48% of customers believe that small businesses offer better quality products and they are even ready to pay more for excellent customer service.
---
Also Read: How to Find Businesses That Don't Have Websites?
---
LocalBizNetwork
Finding the right marketing strategy takes effort and time but the first step will always be to make your business visible. We at LocalBizNetwork have been helping small businesses gain visibility for many decades now. Get to know what we can do for you by visiting our site here.