How to Create a One-Page Website?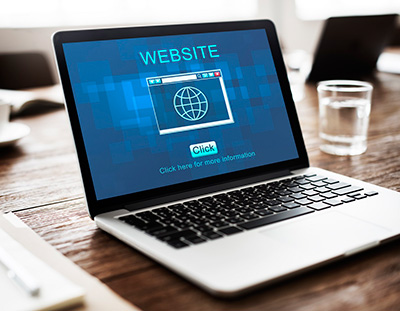 One-page Website - All You Need to Know
One-page websites are being extremely sought after right now. A lot of organizations have begun to realize the potential of one-page websites, and some are even moving from the traditional multi-page sites to single-page layouts.
If you are new to one-page websites or simply looking to know more about it, then this blog is just for you.
What is a One-page Website?
To put it simply, one-page websites refer to the single-page websites that have their content all in the same webpage, without the additional pages for information like the Info page and About page.
One-page websites come in the conventional long scrolling layout, and the prime focus of these websites is mostly on a single thing, thereby helping to promote it in a clear and accessible manner.
Sometimes even the one-page websites will have exceptions for the important pages like shipping, privacy, and they are usually attached from the website footer.
Set-up Cost of a One-page Website
When creating a website, one of the important factors to check is the cost involved in the making.
The affordable cost of the one-page website is one of the reasons why it is trending for quite some time now.
Of course, there are your preferences, and this might vary the cost; but when compared with the multi-page websites, the one-page websites are quite light on the pocket.
When you create your one-page website, you should first decide on how you want it to look like and then proceed with the choices.
For example, when you go with custom-made one-page websites, they can cost you up to thousands, but when you create them with DIY website builders like Wix and Squarespace you can do it with a minimum of even $12 to $13 per month. On average, it might cost you up to about $200 to create a website, and as for the maintenance cost, it can reach up to $50 per month.
In LocalBizNetwork, we offer you a DIY website builder that is simple to use at a very reasonable cost. The space management for the single-page website is the best; to elaborate on this, we will list out the features that can be included in a single page – but without making it overwhelming.
Basic Information: All the basic information for a website like about the company, office hours, business description, services offered, custom artwork for logo and banner.
Fliers: The page has space for you to add multiple fliers of the events that you are conducting and want the people to know about. You also have a space for posting the job openings with the required qualifications.
Social Media Handles: These are provided below the contact details which will take you to your website's respective official social media pages.
Contact Form: It is provided which your customers can use to contact you. The best part is that the information is stored as downloadable leads in the dashboard for future use.
Videos: Videos relating to your business can be added to the same page and can be updated at your convenience. There is a provision to add FAQs so that your chance visitors can easily navigate through your available features.
Podcasts: Podcasts can be uploaded, and the chance visitors can listen to them from the same page. There is also the provision to upload unlimited articles about your business.
Reviews: Reviews help with marketing and improvement, and on the page, the reviews can be displayed. There is also a review from where your customers can post their reviews.
You can get this format of the single-page website from LocalBizNetwork's enterprise pack which costs only $199.
This is a great choice for small business owners who are looking to take their business to the next level by going digital or people looking to add more features to their existing website. To visit the actual page, visit https://www.localbiznetwork.com/add-biz.php
Discounted Price on Enterprise Pack for Women Entrepreneurs
When to Use a One-page Website?
Knowing when to choose the one-page websites over the multi-page ones is where the trick lies. Using one-page websites when you need space to incorporate more information can make the webpage look cluttered.
Thus, the information that you categorize as prominent is the key to selecting the design of the website.
While the idea of enclosing your entire site into a single page may sound distant, it actually works effectively in many cases.
It would be better for you to create a rough sketch of the website design and the information that you need to include before making your choice.
This way you can figure out whether the one-page website idea will work out for you. Here are some of the examples where the one-page websites would work.
Portfolios need to be crisp and clear for the employers to go through the information at a single glance. One-page websites will offer you just that and can feature your qualifications, finished projects, and contact form in a clear-cut way.
Landing pages, especially when one runs Google Adwords, can be the best choices for one-page websites since they help you get rid of the distractions and focus on the single narrative which can hook your visitors instantly.
Small-time businesses which do not require you to include more than a few photos, details about your services, and contact forms are the best for one-page websites.
Benefits of Using a One-page Website
One-page website trend is sticking around for a long time and definitely not without reasons. Here, we would like to break down some advantages of the one-page websites that might help you with your decision.
Mobile-friendly: 75% of surfers view the web through their handheld devices. One-page websites have a wider reach since they are mobile-friendly and the page design will remain the same even with the small screens. One-page websites are more responsive and user-friendly when compared to multi-page ones.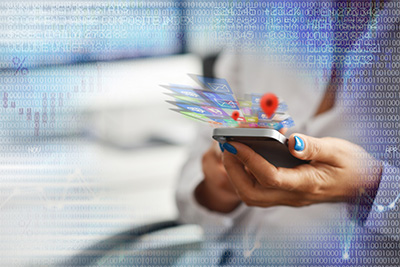 Simplicity: The traditional long-scrolling design of the one-page website translates to easy access, and with the constant rise in the usage of mobile phones, the demand for these one-page websites is also on the rise.
Increased Conversion Rates: One-page websites show better conversion metrics whether be it subscriptions or sign-ups. It helps the customer to navigate faster, saving their time and hence the higher conversion rate.
Easy Maintenance: Since it is a single page, it doesn't get any easier to maintain and lessens the cost involved with the maintenance.
One-page Website at LocalBizNetwork
LocalBizNetwork is a global directory for small business owners, and we provide you with the best services in designing and maintaining websites at reasonable costs. We have explained the features available and the cost of our enterprise pack above. We also have other packs, and you can choose the one that will suit your need. The cost for all our packs including the enterprise pack is one-time with no recurring cost.
Starter Pack: This pack costs you $49, and some of the features that can be included are following the link to your website, custom artwork for logo and banner, contact section with business hours, list of products/services offered by you, business description and social media links.
Growth Pack: This pack will cost you $99 and will offer you better visibility. All the above-listed features in the starter pack are included along with a provision to post unlimited articles, adding job openings, posting specials/offers, and manage on-page SEO.