How To Start A Small Business In California - Easy Steps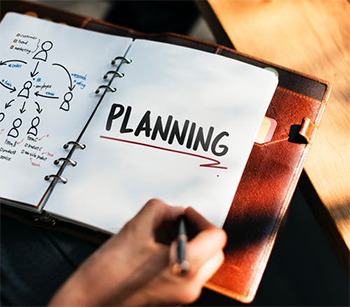 Being your own boss is a dream that many have. Whether you are starting out on your working life, or an empty nester with time on your hands or have retired and are looking for a profitable way to stay occupied, starting your own small business in California may be the right way ahead for you. There will be risks, pressures and disappointments, but there are also great rewards, satisfaction and pride when you succeed. Knowing how to start is the foundation of success.
Have A Plan
Starting a business without a proper plan is like starting a journey without knowing the route to take. Your plan must include:
1. What product or service are your going to sell?
2. How big is the demand for it?
3. What is the competition?
4. What can you do that the competition cannot to stand out in the market?
5. What is your financial plan – how do you plan to make profits?
6. What is your marketing and selling plan?
7. Milestones by which you can measure how well your planning is progressing.
Setting up The Business
The type of business you set up will determine its efficiency, tax and personal liability, financing and legal status. There are a number of options, but for a start up small business, the most popular are:
Sole Proprietorship: This is the simplest business structure and in California, no state filing is required because it is not a legal entity. However, this option does not provide for any personal liability protection. In that case, the most advantageous option is to form an LLC or corporation with top llc formation companies in the state of California.
Partnership: If 2 or more people are joining forces to start a business, then a partnership is the simplest way to proceed. There must be a formal partnership agreement that specifies the rights, duties, responsibilities and liabilities of the partners. This document should be drawn up by a lawyer.
There are other business entities that can be considered, but it will be best to consult a lawyer about the pros and cons they offer before making a decision.
Separate Business And Personal Assets
Keeping your business and personal assets separate will protect your personal finances/valuables and equity if the business should run into trouble. Otherwise, business liabilities could consume your personal resources.
Choose The Right Financing
You will need funds to get the business off the ground. You may invest some of your own, but you should never risk all your personal resources. There are a number of financing options available including loans from family and/or friends, bank financing, finding an angel investor and so on. What is right for you will depend on the structure of the business and what type of financial obligations you are comfortable with. Every option has its pros and cons. Consult a CPA or other business finance expert for guidance on which financing method is right of your business.
Compliance
Once you have the business structure in place, the next step is to ensure that you are completely compliant with all federal, state and local laws and regulations.
Branding And Marketing
You must have a brand so that your corporate identity uniquely identifies you in the market. This the colors you use, the way you present yourself and the business, the publicity material you generate and more all go into creating your brand. The final step is to take that brand into the market place, using the marketing and selling plan that you developed at the start of the setting up process.
Being a member of a small business organization comprised of other business owners will provide you with the support, assistance, information and network you need to make your small business a success.