Difference between a Small Business and a Micro Business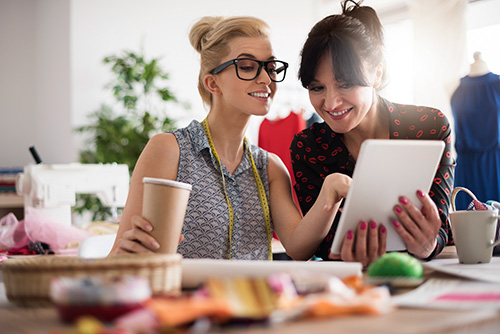 As a business owner you might have come across articles titled "How to effectively manage your small business listings?" and "Ways to add your small business to a local business directory", but have you stopped a second to think about whether your business is a small business?
The term "small business" is being used freely and hence it can be misleading at times. Most people have a perception that small businesses have very few employees but in reality, some small businesses might even employ several hundred employees. If you are thinking of starting a business or are a new businessman sorting out the terminologies, here is a guide to help you figure out the differences between micro-businesses and small businesses.
What Is a Micro Business?
Businesses which employ an extremely small number of people (mostly less than 9) are classified as micro businesses. Solopreneurs,side hustlers and business owners who employ less than nine employees including themselves are known to own a micro business.
Micro businesses operate on a small scale but they are considered to be an important part of the economy. They require less capital and the business activities involved in micro businesses are much less than in small businesses. Usually, micro businesses are defined as the ones that:
Have fewer than 9-10 employees, including the business owner
Have lesser than $250,000 annual sales
Use less than $50,000 capital to start
Usually, micro businesses are started as a side hustle -it can be housekeepers, professional service providers and freelancers in any field. Micro businesses can grow over time into small businesses or remain to be micro business. It depends on the owner's passion for growth and intention.
What Is a Small Business?
Small businesses are usually classified as businesses with less than 500 employees. But this definition can vary and people might define small businesses by the average annual receipts over time. All micro businesses are small businesses and the micro businesses are a subset of small businesses.
Standards for Small Businesses
Should have less than 500 employees
Should have less than $7.5 million in annual receipts
Should be independently owned and operated by the business owner
Should not be dominant on a national basis
About 99.9% of businesses in the United States are considered to be small businesses. The most common sectors with small businesses include IT, bookkeeping, real estate, catering, childcare, restaurants and repair services.
---
Also Read: 5 Ways to Increase the Visibility of Your Business
---
Small Businesses vs. Micro Businesses
Apart from the differences in the number of employees and annual receipts, the small and micro businesses differ in the way they are taxed. This depends on how these businesses are registered.
Most small businesses are registered as LLC's while some are registered as corporations. This type of registration provides personal liability protection for the business owner. While the LLC business owners can choose to be taxed as a pass-through entity or a corporation, those registered as a corporation have no choice other than to be taxed as a corporation.
Businesses that function as sole proprietorships do not require registration with the state. If you are the sole owner of the company, then you are taxed according to your personal tax rate by the law. You can even deduct your business expenses on the personal tax return given that you maintain the business and personal expenses separate. Micro businesses mostly start as solo proprietorships but can be registered as separate entities over time.
Now that we have made the main difference clear, there is a similarity that both micro and small businesses share –the need for visibility. Most micro businesses and some small businesses have a limited budget for marketing which in turn makes them less popular when compared to larger businesses.
Lead generation hence becomes one of the key goals for both micro and small businesses. To make your website recognisable among the target audience and to generate more leads, creating small business profiles is a good choice. The local business directories provide a good platform to make this happen.
At LocalBizNetwork, we have listings with never-seen-before elements. With the provision to include blogs, videos, social media links and more our listing can serve as a mini-website for your business. Check out the features of our listings at https://www.localbiznetwork.com/add-biz.php
LocalBizNetwork
We started in 1999 as a small company aiming to help small business owners thrive in the fast-paced business world. We have grown to become a global small business organization which helps owners gain credibility. Interested in us? Click here to visit our website.