Marketing Strategies to Scale up a Start-up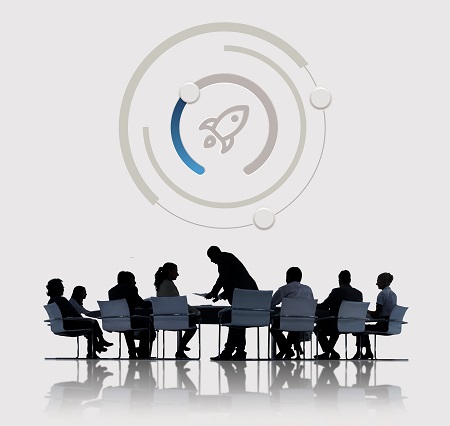 How to Scale up a Start-up on the Market? What Are the Effective Marketing Strategies to Consider?
Starting a business is definitely something to celebrate but the hard work doesn't end there. You need to find new reasons to celebrate and for this, you need strong marketing strategies. Though the growth and profit might not be consistent, the scale up should be. The marketing strategy should start from simple tasks like adding your business to a local small business directory to larger tasks like SEO. In this article, we will focus on the essential marketing strategies that will help your start-up grow.
Preparing Your Start-up to Scale Up
Even a newly opened small business can grow into a million-dollar business with the right strategies and mindset. But your business has to be ready for the scale up for it to work. The majority of business failures are due to premature scaling. Hence, make sure you prepare your start-up before you start the scale up procedure.
Your product should match the requirements of being "market fit". Keep perfecting it with the help of user feedback.
Arrange enough funds for the process.
Find your target core users.
Find the best marketing channels to test the effectiveness of your scale up. This can be done by testing with sample scale ups with small budgets.
Automate possible operations.
Outsource non-essential roles.
Free yourself to focus on the scale up.
Hire the right people who will be helpful for the scale up.
---
Also Read: Developing a Strong Online Presence for Start-ups
---
Effective Marketing Strategies for a Scale Up
A well-planned marketing strategy will help attract more clients but it can differ according to the type of business. Curate a custom plan that is also cost-effective. Here are 5 marketing strategies that you should try out.
1. Introduce Yourself
For people to purchase your product/service, they need to know about it first-hand. To upscale your business, more people need to know about your business.
Focus on your website and optimize the web pages. About 90% of people check out businesses digitally before they associate with them. Hence, make all attempts to have your business top the SERPs.
Add your business to the local small business directories since it provides great visibility and online presence. When your business is associated with the local business directories with a good domain score, it is viewed favourably by Google.
If you are a start-up with limited funds, designing a website and maintaining it would be well out of question. Creating an LBN business profilesolves this problem since the benefits are two fold. You not only create a business profile with a premium Google partner directory, but you can also use it as a replacement for a website. With our local business directory, you can add blogs, videos and even podcasts. The more the number of people who get to know your business, the more you can convince them to take a chance.
2. Create Interesting Content
All types of marketing are not scalable. For example, direct marketing and word-of-mouth marketing should work at their own pace but content marketing can be scaled up.
Hire content creators who can create content that is interesting and possibly of viral potential. The content can be educational, fun or better, both. It can be blogs, videos, infographics or anything that makes the viewers stop and take note.
Video marketing remains the top choice in today's marketing world. YouTube has the second largest number of users next to Google.
Create videos that are of some value to your visitors. For example, you might be educating them on a new topic or providing a tutorial for a process. Visual learning makes it easier to understand and also provides your brand with some credibility.
Check out our tutorial video on how to create an LBN business profile.
Leverage Social Media
This might seem to be an obvious point but very few business owners realize the potential of social media in marketing. Some businesses start just with social media pages and grow to open their own stores.
Learn to express yourself in the right way. Let the audience know more about your start-up and create momentum with your customers. Create relevant content and get the help of influencers to reach more people. You can send direct messages to communicate with potential customers but do not push them into purchasing your product/service.
It helps to keep in touch with customers regularly through social media but it might be hard to manage on your own. Create a team or hire a social media marketing company to create and post relevant content regularly.
---
Also Read: What Are the Key Things to Do after Setting up a New Business?
---
3. Create a Lead Magnet
People are always aware of the marketing attempts but only if it is useful, do they engage. Instead of simply marketing your product, create lead magnets that will grab the attention of the target audience.
The lead magnet can be an e-book, a tutorial video, a cheat sheet or anything that is useful for the target customer. For creating a successful lead magnet, you will have to find the right pain points and then create a solution with the lead magnet. The lead magnet paired with a well-planned squeeze page can help get more customers.
4. Spend Money on Ads
Scaling up means gaining more customers and this requires more people getting to know your business. Word of marketing works but it is slow. Digital advertising on the other hand is fast and efficient since we spend most of our time viewing screens.
Google and Facebook adverts are the basis of digital advertising since they dominate the digital marketing landscape. It is tough to top the SERPs with just SEO. Instead, you can pay Google for adverts and you get featured on the top right away. Also with Google AdWords, your ads are displayed to target customers who are looking for the product. This increases the possibility of lead conversion.
LocalBizNetwork
Starting from the basics and perfecting your marketing strategy can help your business scale up fast. The first step toward getting more customers is to have a strong online presence. Adding your business to local small business directories greatly helps. Visit our website to create an LBN Business Profile.