What are the Best Websites to Use for Effective Business Listings?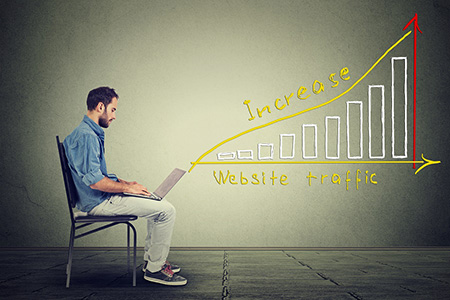 Online presence for local businesses has become a necessity since a vast majority of the customers research a company online before visiting the store. But not everyone can afford to build a website since about 70% of small businesses are owned and operated by a single person. This is where the small business listings come in. These are websites where you can list your business and help customers find you on the web. The best part about these small business listing websites is that most of them are free or will cost you much less than building your website. Here are some of the business listing websites that you should check out if you need a boosted online presence.
1. Google My Business
Anyone with basic knowledge about the web will admit that Google is running most of it for now. Thus, Google My Business stands at the top of our list. Listing your business, be it small or big, with Google My Business has become a basic requirement in online marketing.
With Google My Business (GMB), your business's basic details like name, address, phone number, email address, and more will be displayed. Also, reviews and ratings which help to increase the authenticity of your business can be added.
---
Read Also: Google My Business Checklist
---
Google is the world's largest search engine; thus, its small business listing can up your local search ranking factor. Google is probably the first search engine that people use to check out any business, and so having an optimized Google My Business listing helps a great deal.
2. Yelp
Yelp remains the most popular review site, having over 200 million reviews and 35 million monthly mobile app users. Listing your business with Yelp can help your business attain better visibility and increased revenue. The comparison offered by Yelp is the strongest factor since it allows customers to pick one business over the other.
Yelp started as an email circle where the founders exchanged business reviews with their friends. Yelp is now the #1 site for online web directories, and businesses with high Yelp ratings experience a boost in their revenue. In 2005, Google offered to buy Yelp, but the founder declined the offer.
3. LocalBizNetwork
LocalBizNetwork has been helping small business owners achieve an online presence since 1999. Better online visibility results in increased leads while also retaining the existing clientele. LocalBizNetwork has partnerships with various small business organizations worldwide, thus making it the best platform to list your business.
Small business listing can help your business gain credibility, especially with a reputed business directory. Apart from the basics like your website, social media buttons, phone number, and such, there are also options to include YouTube videos, podcasts, and events about your business. Small businesses which cannot afford a website of their own should consider listing themselves with these directories.
---
Read Also: How to Find Businesses That Don't Have Websites?
---
4. Bing Places
While Google My Business listing is an effective SEO tactic, you cannot ignore Bing Places. Though Bing is much less popular than Google, it still is the default search engine for Internet Explorer and Edge. If you want PC users to reach your business, then listing your business with Bing Places is a great idea.
Bing Places is an appropriate and efficient option if you want to increase your orders and sales through potential clients in your city or town. Bing being the third most popular search engine, still handles billions of queries each month. You do not want to miss those calls, clicks, and conversions which might come through the Bing Places listing.
5. Yahoo
Yahoo might be overshadowed by Google now, but it was once the most powerful search engine. Though it is in the past, it still is important for the online presence of businesses. Yahoo is one of the top 10 most authoritative sites for local citations. Thus, along with Google My Business listing and Bing Places listing, it is recommended you open a Yahoo small business listing.
6. Yellow Pages
Yellow Pages is a comprehensive online advertising agency. The personalized data feel portal can send your business information to around 100 of the largest business directories online. There are millions of small businesses listed with the Yellow Pages directory.
Yellow Pages will provide your business with greater visibility since the conversion rate for the website is high. Also, it is easy to stay relevant with Yellow Pages since it offers coupons and blog content that provide internal link equity toward their directory pages.
7. Better Business Bureau
Better Business Bureau (BBB) is another website that can increase the credibility of your business. You will have to gain accreditation by applying, and only when you are approved can customers visit your website.
BBB remains one of the top 1000 websites in the United States while ranking within the top 4000 globally. If you want to gain potential customers who value trust over everything else, then it is time to list your business with Better Business Bureau.
Apart from the websites mentioned above, there are many more where you can list your business. While these major websites can provide global reach, you should search for popular websites in your locality and then list your business with them.