Top 10 Reasons Why your Small Business MUST have a Digital Presence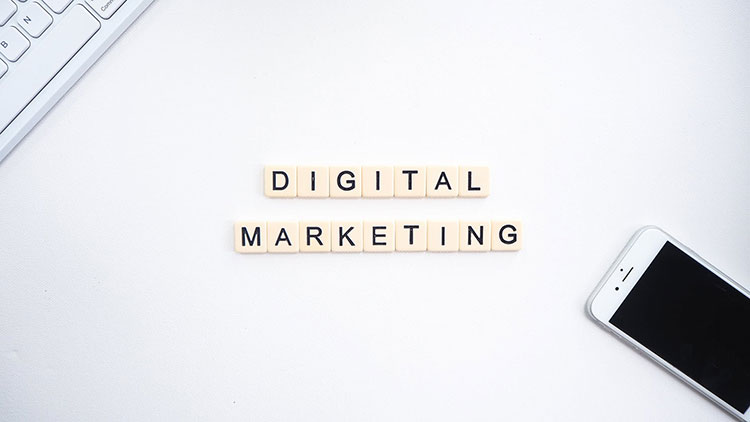 Technology has changed the way people live and conduct their lives. It has made an indelible impact on the human race. Gone are the days when a person went window shopping first, then planned and bought a product. Gone are those days too, when one leafed through the yellow pages or the telephone directory to look up where a business was located or looked for a telephone number to call up a business to enquire about a product.
The advent of smart phones and other devices, in a predominantly digital era, has empowered consumers to begin their first stage of purchasing a product from within the comfort of wherever they are, be it their home, workplace, at the mall, on vacation or wherever they may be. Given this trend, how would having a digital presence help your small business to thrive and flourish?
1. Consumer Trends
Gen X, Gen Y and the Millennium generations are all computer savvy and spend the maximum number of hours in their day on the internet / smart phones / social media. Besides due to their work schedules, they often do not have the luxury of time on their hands. Therefore, when they do need to buy a product or engage a service that they may need, even a simple necessity like food, clothing, footwear, groceries, it is quicker and easier to research their requirements online, compare prices, seek information about the product / service and then place their order. What is more the product or goods will also be delivered to them without much ado. To reach this growing consumer group from all walks of life, your small business' online presence, is absolutely essential.
2. Building Your Brand and Creating Awareness
There are two types of businesses; one is brand oriented and the other is commodity based. Commodity based businesses are dependent on the commodity and therefore such businesses have their limitations. On the other hand, creating a brand image for your company, spreading an awareness about your products and services, helps you to firmly anchor your business, before it transcends all your business goals. This is where digital marketing plays a very important role, because your online presence will continue to work for you, while you direct your attention to other areas of your business, where your hands-on expertise is required.
3. Minimum Consumption of Resources
Consider the labor involved in printing a catalog or a brochure, then mailing each copy to a list of clients / customers or potential customers / clients. This is not only expensive but also consumes resources, whose time could be better utilized. Alternatively, consider the reduced costs and utilization of resources when your digital marketing strategies, promotes your products and services, as you reach out to targeted customers, both existing and potential, and all the benefits this strategy will yield.
4. Reviews
Customers can be your brand ambassadors. Their reviews on your products and services provide you with additional leverage to help promote your business and establish your brand image. Sharing your customers' reviews either in an email or in a newsletter or posting them online, on your website, helps build a positive image about your business, and this results in promoting your products and services, which frequently culminate in sales.
5. 24 x 7 Availability of Information Culminating in a Sale
A well thought- out and designed website, featuring your services and products together with adequate, search engine optimized information, will continue to work for you, long after you down the shutters on your store / shop, for the day. Likewise, your digital presence, will never sleep!
6. Smooth Sale and Marketing Reach
Digital marketing will help your business grow, as you will be using the proven techniques and strategies of an established digital marketing firm. In comparison to other marketing channels, digital marketing fetches a better cost-per-lead. The factors that help your business with smooth selling and marketing reach, are positioning of your brand, conversion optimization and content marketing.
7. Digital Marketing vs. Traditional Marketing is more Cost-effective
Traditional marketing methods involve the use of the radio, television, print media, and point of sale, door to door marketing, billboards and the mailing / post office. Consider how expensive this is. Whereas, Digital Marketing focuses directly on your target market, providing information on your product (functionality, brand, packaging, services), price (list price, discounts, bundling, credit terms), place (channels where available, inventory, logistics, distribution), promotion (advertising, sales force, publicity, sales promotion).
8. Quick and Effective Conversions
Small businesses using digital marketing services are able to track their conversion rate in real-time, by using simple methods to identify viewers, who then become leads, finally converting into buyers of the product or service. Channels that provide quick consumer conversions are SEO, email marketing and Social Media marketing. The advantage of digital marketing is, it helps you to reach out to those who have a need for your product or service, consequently providing you with better lead conversions.
9. 2.8 Times Better Revenues and 3.3 Times Expansion of Business
As per studies conducted by IPSOS, a marketing research agency in Hong Kong, digital marketing methods were able to generate 2.8 times more revenue growths, than those using traditional marketing methods. Furthermore, this provides a small or medium business with possibilities of expanding and growing their business to 3.3 times its present size.
10. Wide Outreach
Employing digital marketing strategies for your small or medium sized business, will facilitate you to transcend the barriers that exist when using traditional marketing methods. Example – traditional marketing and the print media, limits you to certain markets and places. Digital marketing on the other hand has no such boundaries and your audience outreach can be far and wide.
The time has come for your business to change its marketing strategies; it is time to adapt and grow with the digital age.