Developing a Strong Online Presence for Start-ups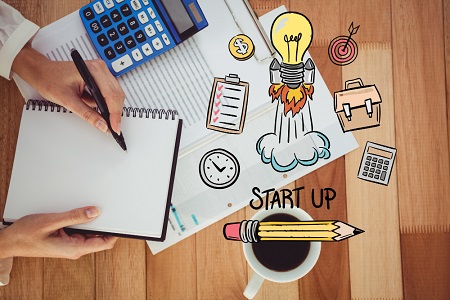 Building a start-up is no easy job. It takes dedication and resilience to survive. There are many challenges in managing a start-up company but the most common one seems to be garnering a strong online presence. In the digital age we live in, online presence is vital for reaching the target audience and generating new leads. Adding your business to local business directories and hiring an SEO expert are some of the ways to boost your online presence. But for your website to be the best, you will have to go deeper.
What Is Online Presence and Why Is It Important?
The online presence of a business refers to its visibility on the internet and social media. If you have a strong online presence, then you would be far more discoverable by the target audience when compared to businesses that have a weak online presence.
Almost 80% of the customers research a business online before interacting with the business in person. When potential customers search for your business on the web, you should be easily recognisable.
With the pandemic, the internet has garnered a new level of importance. Every business is trying to go online and this makes having a strong online presence vital. Here are some of the ways by which you can strengthen your start-up's online presence.
1. Keep Updating Your Website
Your website is the face of your business and is responsible for the first impression on your website visitors. But having a well-designed website is just not enough - it has to be optimised to be visible on search engines.
Research for relevant keywords and include them in the quality content that you post on your website. This will help potential customers recognize you on the web and give your website a visit.
With smartphones being used for daily activities like bill payments and more, we cannot emphasize enough on the importance of mobile optimization. You need to create an impressive user experience for mobile users and you can use Google's mobile-friendly test page to check your website's performance.
2. Strengthen Your Brand
Brand promotion is the fastest way to introduce your new business to the customers. Even before you open your office, start promoting your brand on the web and social media.
You should create a Google Business Profile listing and enter all the required details about your business. Creating business listings in relevant local business directories is the next step. You should make sure that you provide the same details about your business in all these business listings. This will boost the authenticity of your business when it comes to Google rankings.
3. Fetching Reviews
Every customer wants to choose the best product for the price range that they intend to spend. Hence, people read the reviews before they decide on the product/service.
Make sure that your website has customer reviews that will help the new customers understand the quality of your product/service. This is especially crucial for start-ups since people do not know much about the brand and trust comes with time.
You can request your customers to leave reviews or encourage them by giving free coupons. You should be ready to face the negative reviews; make sure you respond to them appropriately.
---
Also Read: 8 Efficient Ways to Take Charge of Your Small Business' Online Reputation
---
4. Be Competitive
Do your research on your competitors and find ways to be better than your alternatives. Think of strategies that will place you in a higher position and offer services that are of more value to your customers.
Stay on top of the latest trends and keep adapting to the changes. Research on people's needs since that keeps changing and offer services that match the demand.
Be realistic with what you offer and make sure that you stay true to your claims since nothing drives customers away like false claims.
5. Try Online Advertising
Online advertising is a quick way of getting in touch with customers but it can look intimidating for starters. Research on different options of online advertising like pay-per-click ads, social media ads and more. This will give you an idea of what would be suitable for your start-up. Also, decide on the platforms which will help you reach out easily to your target audience.
You cannot expect immediate results with online ads. Assess their performance for at least 3 weeks to know how they work. With the acquired data, you can later tweak the ad campaign. Online advertising is not cheap and hence make sure to assess the performance closely.
LocalBizNetwork
LocalBizNetwork has been helping small business owners gain an online presence in this competitive digital world. Add your business to our directory and enjoy greater visibility. Know more by visiting the LBN Business Profile signup page.