Small Business Marketing Trends for 2021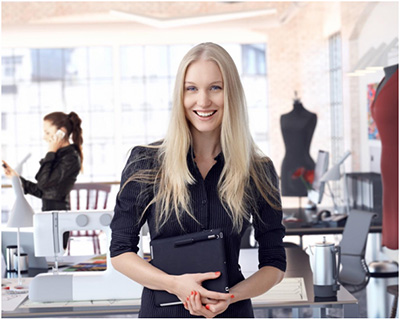 Small Business Marketing Trends for 2021
2020 is a tumultuous year for businesses and marketers alike, thanks to the global Covid pandemic. But with more and more contenders for the Covid-vaccine emerging, there is renewed hope for sound economic growth in 2021.
Small businesses are preparing themselves for a surge in opportunities in 2021. This requires marketing departments to align themselves with marketing trends that will dominate 2021. Some of these trends, according to experts, are:
The convergence of Customer retention and social media
Customer retention is always a priority for small businesses. During the pandemic, people have been spending more time online than before. Several companies have increased social media budgets in 2020 compared to 2019. With a sound "Content Marketing" plan, small businesses can better engage existing customers through social media.
Local SEO is essential for Google rankings
With people ordering online for virtually everything, businesses must be more visible in the local economy. Marketers are fine-tuning their SEO to increase the chances of being found in local searches. More and more web-traffic from local buyers also improves your Google rankings, thereby creating a virtuous circle of better rankings and more traffic.
Communicating availability is Important
The availability of products, goods, services, and expertise is critical to acquiring customers and retaining them. Small businesses that are good at communicating inventory or service providers' availability always have the edge over the competition. Display transparent and honest information around availability and ensure the same with discipline.
Google Ads continue to be more important
Tweaking SEO keywords and marketing campaigns to get more RoI from advertising on Google can be cumbersome. To overcome this challenge, Google introduced automated bidding in 2016. This helps automate your real-time bidding moves. This is less of a hassle and leaves marketers with more time to focus on PPC (pay per click), which is more fetching.
Voice search becoming popular
Text-based search is what most searchers prefer, and even Google's indexing algorithms are attuned to that. But with more and more people using voice search, your on-page content must be voice-search friendly. This requires the content to be more conversational, direct, simple, and to the point. Avoid fancy words and complex sentence structures.
---
Read Also: What is the Concept of Google Page Rank Algorithm
---
Segmentation is key to customer acquisition and retention
Most marketers are aware that one size does not fit all. But when marketing budgets shrink, it's common to see marketing campaigns becoming more generic. This is what you should avoid in 2021. With more and more players emerging in the market, how well you segment your customers will differentiate you over competitors for every category of business.
Interactivity and Gamification are hot
People love interactive websites as they engage better and appear more personal. There are various ways of doing this: quick customer surveys, feedback forms, the comments section on blogs, customer service bots, benefits calculator, etc. You can take this a notch up with quizzes, online polls, interactive surveys, videos, contests, free assessments, etc.
Featured Snippets will improve your rankings
If you regularly do searches on Google, you would have noticed a summary content at the top of your first results page. This is called Featured Snippets, and it allows marketers to differentiate themselves over the competition. To know more about Featured Snippets and how to get there, read our article on this topic.
Forget ad blockers, focus on Influencer Marketing
Ad blockers can cause a drop in your revenue as one crucial source of web-traffic (the sponsor's ads) is blocked out now, which in turn affects your PPC campaigns. Please do not fret about it as anyway, Gen Y and Gen Z users do not click on ads. This category of surfers prefers Influencer opinion and sponsored content, so focus on the same.
Visual searches becoming popular
If you are a product manufacturer or sell anything online, you would have noticed people checking out your site using Video or Image search. Like Voice-searches Image and Video searches are also becoming popular. To capture this vital segment of prospects, ensure your content is Video-SEO and Image-SEO friendly.
Conclusion
Experts say business will be as usual from Q2 of 2021 onwards. This gives you a couple of months to fine-tune your online content, SEO, and backend operations, so that you are well-prepared to capture the surge of opportunities in the days ahead.