How to Rank with an LBN business profile?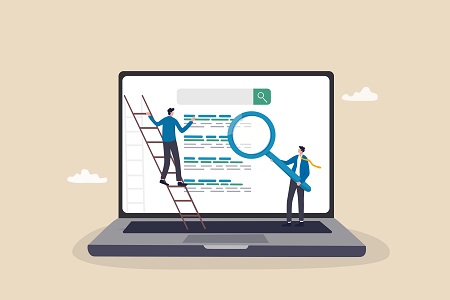 Creating a business profile is not very challenging but the benefits involved are many. When you add your business to quality profile creation sites, it increases the chance of your business getting discovered by potential customers.
Selecting the right sites matters the most. There are both paid and free profile creation sites. You need to analyze them and choose the ones that will add value to your business.
Why LBN business profile is the best in the industry?
There are numerous profile creation sites but most of them only have the option to include basic information about the business. This only offers surface-level knowledge about your business to the customers.
The basic details that most profile creation sites require are:
Name of the business
List of products/services offered
Business description
Address of the business
Contact number
Customer reviews
Link to the website (if there is one)
But an LBN business profileis something more. All these basic details are included in your profile but this isn't enough to convince a customer to buy your product or service. They need to know more about the characteristics of your business and the benefits of associating with you.
You need to market your business subtly. With an LBN Business Profile, you can put your digital marketing efforts to maximum use. All with a one-time payment!
---
Also Read: Social Media Profiles vs. Web Directory Profiles
---
Benefits of getting an LBN Business Profile
In your LBN Business Profile, you get to:
Manage On-page SEO
Post unlimited articles
Include your logo
Share custom videos
Post job openings
Post offers/specials
Have a custom contact form
These features can greatly increase the value of your business profile. The majority of customers tend to research a business before associating with it. Your business profile should be a window to your business by showcasing what you have to offer. Also, you need to be found by potential customers.
With an LBN Business Profile, the process becomes easier. An LBN business profile is a boon to small business owners who lack the budget to create a website for the business. They can use the LBN Business Profile as a mini-website or even a landing page for their social media marketing campaign.
Here is how the features in the business profile can help better your business.
On-Page SEO
Without on-page SEO, your business will be outdated in the digital world. Google constantly updates its algorithm and it becomes important to keep up with it.
In the LBN profile, you have the option of managing on-page SEO thus optimizing the content for the search engines and searchers' intent. When you are successful with this, your profile instantly ranks higher in the SERP results.
The first page of the search results grabs up to 91% of the web traffic! Having good traffic leads to better conversion and more revenue for the business.
No claim is true until there is proof! Here are examples of our clients topping the SERPs.
For the keyword "intervention in Chennai" our client Sahay ranks 1st in the list. https://www.localbiznetwork.com/india/chennai/sahay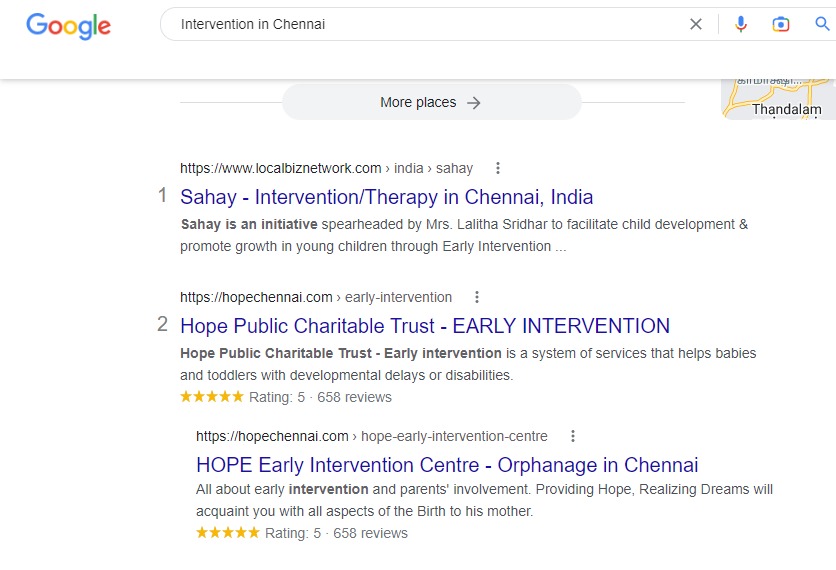 Blogs
Words have immense power thus making blogs an important aspect to be added to your digital marketing strategy. The content you share through blogs should be useful to your potential customers so they to take note of it.
Another reason why blogs remain a powerful form of content is that they allow space for the keywords to be included. SEO greatly depends on adding relevant keywords and blogs present you with an easy way of doing it.
---
Also Read: How to Do Keyword Research for SEO?
---
Blogs are great for driving traffic to your website or profile since they reach the customers even when they are not looking for your business. Once you impress them with your content, they willingly check out your website or profile thus driving organic traffic.
Ranking at the top for the blogs is no easy feat! But we make it possible for our clients.
For the topic, "why is curriculum planning important?" our client California College ranks among the top 3. https://www.localbiznetwork.com/articles/importance-of-curriculum-planning-in-education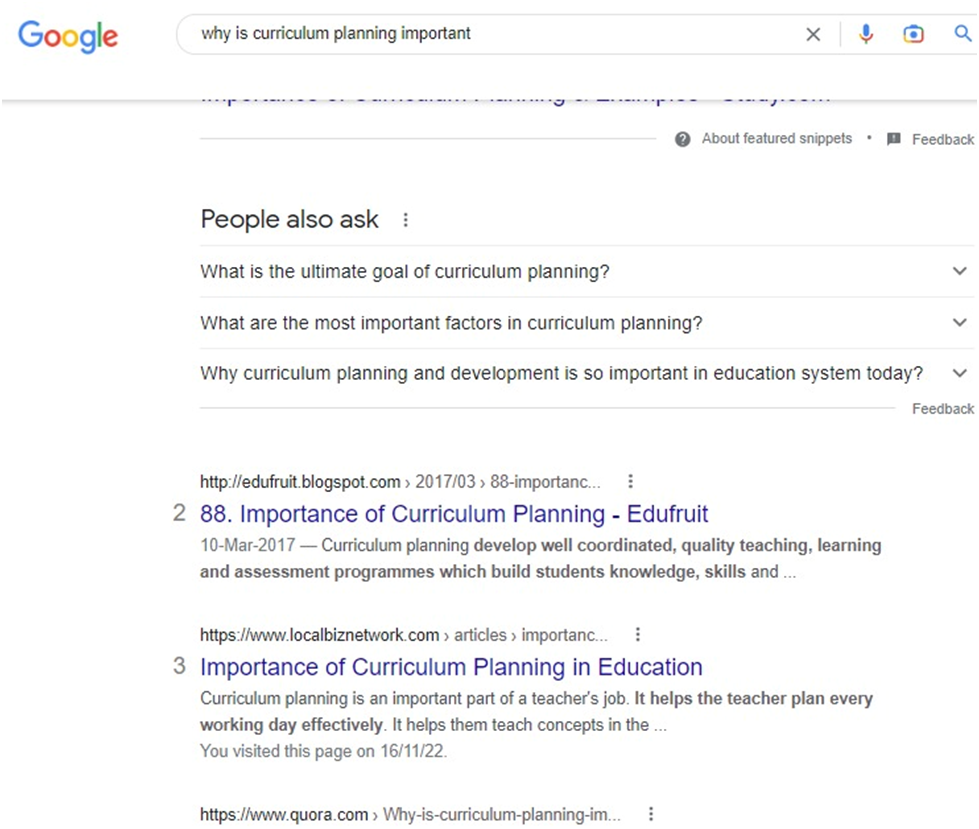 Videos
Videos are the most consumed form of content in today's world. Videos have the best ROI since they are very effective in explaining a concept or product to a customer when compared to other forms of content.
You can create videos that target frequently asked questions related to your business on the web. Adding these videos to your website or profile could be great for SEO since Google features YouTube video suggestions at the top of the search results page.
When you add relevant videos to your LBN Business Profile, you increase your chance of ranking higher in the SERPs and being found by potential customers.
Company Logo
Logo attracts attention and builds brand awareness. It helps in creating a strong first impression and thus adding it to your business profile can make customers take a notice of your business.
A memorable logo can do great things for your business. Also, you can create a strong brand identity by adding the logo to your social media profiles, business profiles, and more. With an LBN Business Profile, you get the chance of even creating a custom artwork logo!
LocalBizNetwork
There is more to where these features came from. Do take the time to check out our website and learn more about what the profile offers. Visit us here.