Are Local Business Directories Still Good for SEO?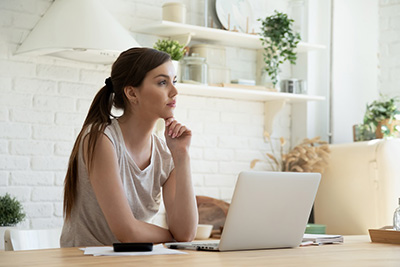 A local business directory is a website that lists businesses in a certain place with vital information like contact information, address of the business, working hours, customer reviews and more. Google My Business, Facebook (or should we say Meta) and Bing are some of the well-known listing platforms but there are also local business directories that are popular in a specific region since they primarily focus on that area.
Local business listings have been known to play a major role in search engine optimization (SEO) for a long time now but with the advances in the digital marketing world, there is a question about their relevancy. Here, we discuss the relationship that local business directories have with SEO and why they should be included in the business marketing strategy.
Why Use the Local Business Directory?
The local business directory started as an idea to store the best websites in the early days of the internet. But when the number of sites to be included grew, a technique was needed to find the worthy ones among the thousands of listed websites. Thus, search engines were developed where you can type in a keyword and then get the most browsed results.
Thus, shifting from the original cause that it was invented for, local business directories have been used by marketers for link building and online marketing. But some people still browse through business directories to find a particular business and details about it, especially with niche business directories, thus making business directories a factor that we cannot ignore.
---
Read Also: How to Make Money from an Online Directory/Small Business Listing?
---
Role of the Local Business Directory in SEO
SEO refers to the optimization of the website for better ranking to make it known among potential clients. With local SEO, you aim specifically for local customers. Thus, constantly optimizing your website along with having business listings will help customers find you online. This might be hard for businesses that don't have websites and for businesses with a low budget for marketing.
Local business directories solve all these problems since they are easy to set up and also reduce marketing costs. Most business directories are free and the ones that offer paid listings also cost much lesser than creating and managing a website. Here are some factors that make local business directories an important part of SEO.
Added Exposure:
When listing a business with a local business directory, you get added exposure and increased visibility to potential clients. This eventually means more traffic and thus a higher ranking.
Better Credibility:
The reason why it is advised to have a listing with different business directories is for increased credibility. When you provide consistent information like address, hours of operation, contact information and more, across different local business directories, it affirms the credibility of your business. This sends a trust signal to Google thus helping you rank higher.
Local SEO:
Keywords like "best Italian restaurant near me" and such are used to optimize the website of a local business. Local business directories also optimize their site for these keywords. These directories have high domain authority and hence tend to rank higher for the same keywords. Listing your business with these directories might help your business appear more frequently when people search for these keywords.
---
Read Also: What are the Best Websites to Use for Effective Business Listings?
---
How to Improve SEO with Business Listings?
There is no doubt about the fact that local business directories amplify your visibility on the web but it is important to carefully optimize your business listings.
Accuracy:
Make sure that the information provided in the business directories are 100% accurate. It is recommended to fill out all the requirements but make sure to update the listing regularly for accurate information when there is a change.
Ratings and Reviews:
Honest reviews are important to boost your business's reliability. Instead of purchasing reviews, it is best to build good ones using consumer engagement.
Content:
Regularly updating your listings with content will also boost your ranking.
LocalBizNetwork
LocalBizNetwork has been helping small business owners throughout the world become more visible in the online world. Check out the benefits of our featured listings at https://www.localbiznetwork.com/why-lbn-marketplace.php.