Importance of Profile Creation Sites in SEO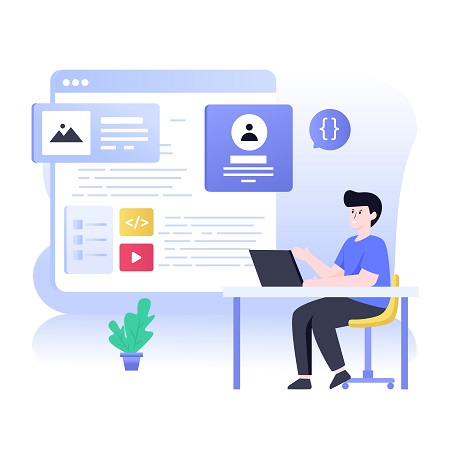 Backlink is the beast that every marketer wants to tame. There are many ways of gaining backlinks but the easiest way is to add your business to quality directory submission sites. But what does the business gain from the small business listings created? This is where SEO comes in.
The Link Between SEO and Profile Creation
Before you spend your time creating profiles, you might want the assurance that the time is well-spent. Here is why profile creation works well for SEO.
You might have already heard the term "domain authority" and how it impacts the visibility of the business on the web. Domain authority widely known as DA is the ranking score of the search engine and was developed by Moz.
Domain authority is simply the number that is used to predict how a website might rank in the search engine result pages. The domain authority of a website can be anywhere between 1 and 100.
While you select the website to which you have to add your profile, the DA of the site is one of the factors that you need to check for authenticity. Websites with high DA scores are preferred by search engines and adding your business to them gives you a better advantage.
When you add your business to these high DA websites, you gain backlinks for your website. When a website has backlinks from high DA websites, then the search engine sees this as a step towards authenticity and reliability. You may also see a boost in your site's DA score. A high DA score means a boost in the SERPs.
These small business listings that you create will also make your business more visible among potential buyers thus bringing in more traffic and customers for your business.
But the results don't come in a day and hence profile creation should be on the list of your long-term strategies. Also, you cannot expect the profile to do all the work. It is just one step towards boosting your SEO. You will still need to keep providing quality and useful content on your website to gain regular visitors.
---
Also Read: Link Building for Local SEO
---
Tips to Create Better Small Business Listings for SEO
Profile creation is simple and about 66% of businesses increase their chance of gaining quality backlinks from high DA sites through this technique. You need to create solid profiles for your business and also pay attention to factors that enhance the presence of your website on the web.
Here are some tips for you on how to create attractive small business listings on these websites.
Find the Best Sites That Will Help Your Business:
Most directory submission sites are the same but you need to do your research to find the ones that are the most beneficial to your website. For example, if your business is restricted to a product, then you can find niche directory sites to add your business to and this will give it better visibility among the potential buyers of the product.
On the other hand, if your business does not have a website, you can go with directories that give you the space to showcase your business better. For example, with LocalBizNetwork profiles, you can add blogs, podcasts and even videos about your business. This will help the visitors understand your business and they will feel confident about dealing with you.
Always Enter Valid Information:
You might be tempted to do some harmless exaggeration while creating the profile for your business but restrain yourself. Entering wrong or misleading information will only pull down your site's SEO performance.
---
Also Read: Best Alternatives to a Website for Your Local Business
---
Keep the Information Consistent:
There are many sites where you will have to create profiles, and the information you give all these sites should be consistent. Most directory submission sites ask for only the basic information about your business and you need to make sure it is the same in all profiles.
Since you will have to enter the same information for all the profiles, you might think that creating multiple profiles at a time is effective. But the best way is to create them one at a time. This will reduce the margin for error and also improve the content you enter with time.
These are some of the basic tips that will help you get started with creating profiles.
LocalBizNetwork
Videos and blogs are two important forms of content that are known to boost visibility for a business. Adding them to your business profiles and making them reach more visitors will be a big boost for your business. We at LocalBizNetwork can make this a reality. Check out the unbelievable features you get with our plans.