Expert Tips to Improve the Local Ranking of Your Business
I have a working SEO strategy. Why do I have to care about local SEO?
If you are a business owner and have this question in mind, then the first thing that you will have to know is that standard SEO and local SEO are two very different things.
What Is Local SEO and Why Is It Important?
Standard SEO strategies help the business rank in searches across the country but local SEO helps your business show up on top when searches are done in a specific location.
For example, if you are located in Anna Nagar, Chennai, then with properly optimized local SEO you will rank high in the SERPs of people who are searching for a similar business in Anna Nagar, Chennai.
Almost 72% of the people visit a store within 8 km of their location. Time is money and people know that. But they still need to buy from the store that is the best in the vicinity and hence the search on the web.
Any business, especially one with a brick-and-mortar store, can greatly benefit from optimized SEO.
Tips to Improve Local SearchRanking
Google uses a different algorithm to generatea local search map pack when compared to results for standard searches. Local SEO can help rank your business in the local search map pack and consequently increase local visibility. Here are some tips to improve your local search ranking.
1. Improve Visibility with Citations
Your business has to be acquainted with the search engine for it to suggest your business to the customers. The search engine has to believe that your business is authentic. And the best way to build trust is to create citations.
First, start with creating a Google Business Profile listing. You just have to add all the required information or claim the listing. Make sure to add correct information along with high-quality photos. This can greatly improve your chances of ranking in the local 3-pack or Google 3 Pack or Snack Pack.
Examples of Local 3 Pack or Google 3 Pack or Snack Pack for Our Clients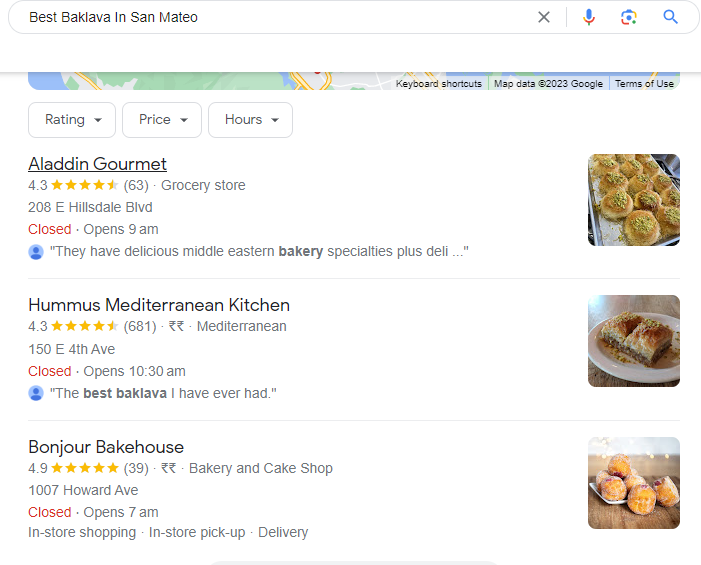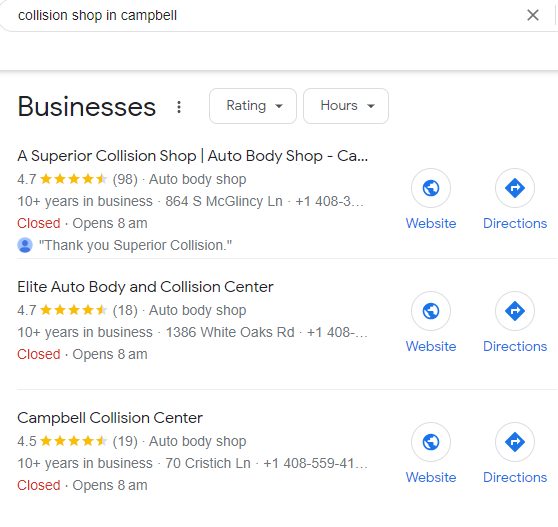 Next,list your business in local small business directories and review sites. These startup listings that you create will help with the business's local search ranking. The information that you enter across all startup directories should be consistent so that the search engine identifies your business as legitimate.
2. Make Your Site Mobile-Friendly
Another important factor is making your website mobile-friendly. Almost 70% of people use their phones to access the internet and if your site does not look good on a mobile, then you are out. Google's crawlers also index the mobile site first.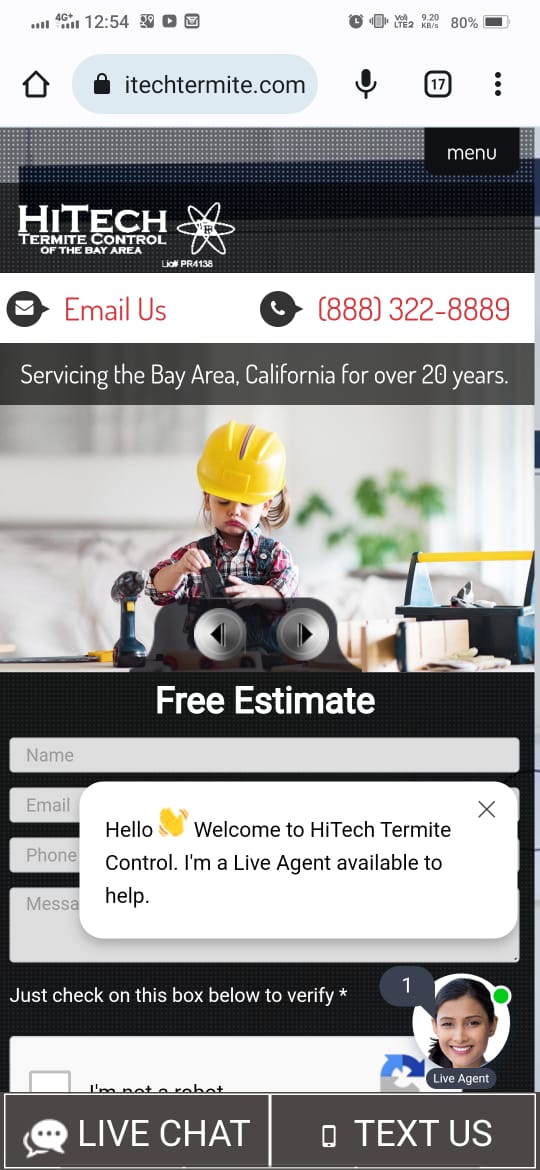 3. Create Content with Targeted Keywords
Use your content to target a geographic search phrase. You can include high-quality keywords to increase your business's visibility among local customers.
Do not ignore the page structure. You can include these location-specific keywords in the URL, header, title and meta description.
Include geo-targeted content to your site and this will help you optimize the "near me" local searches.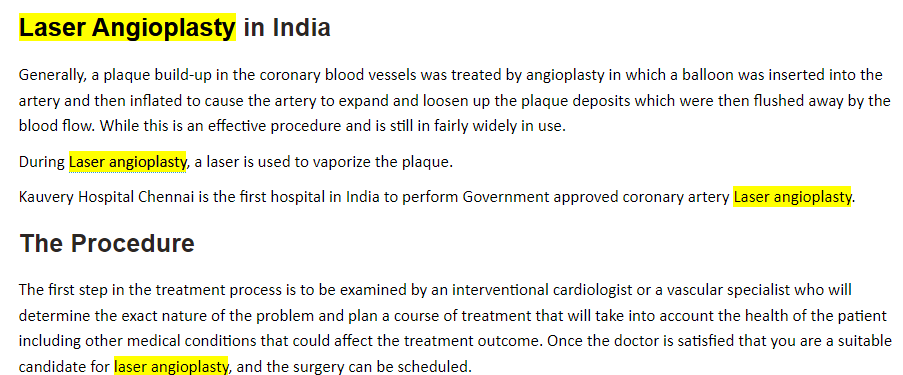 Also Read: How to Do Keyword Research for SEO?
4. Build Your Reputation with Customer Reviews
Arguably, customer reviews might be the single most important factor that decides the customer inflow for your business.
Most people often jump to the reviews section to check whether the product/service offered fulfills expectations.
Hence, do not hesitate to ask your customers to leave reviews about your product/service. Create social media accounts and interact with your customers there. You can encourage them to leave reviews by promising a discount or a gift.
Respond to negative reviews immediately and politely. If possible, solve the issue by negotiating with the customer in the reviews section but do not simply try to remove the negative reviews.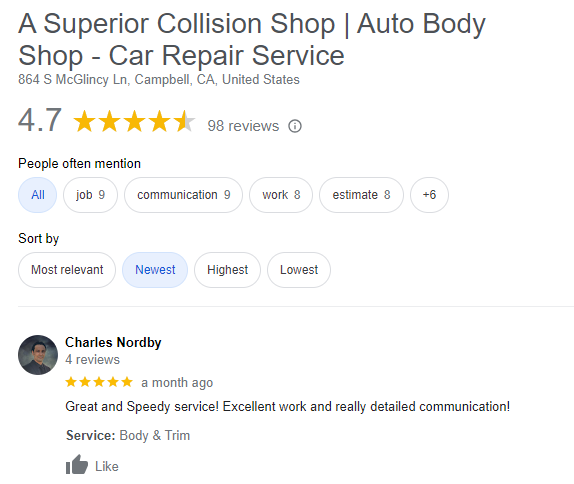 Inbound links greatly increase local visibility for the business. While adding your business to local small business directories helps get you inbound links, there are other options like partnerships, guest blogging, sponsorships and more that can also gain you external links.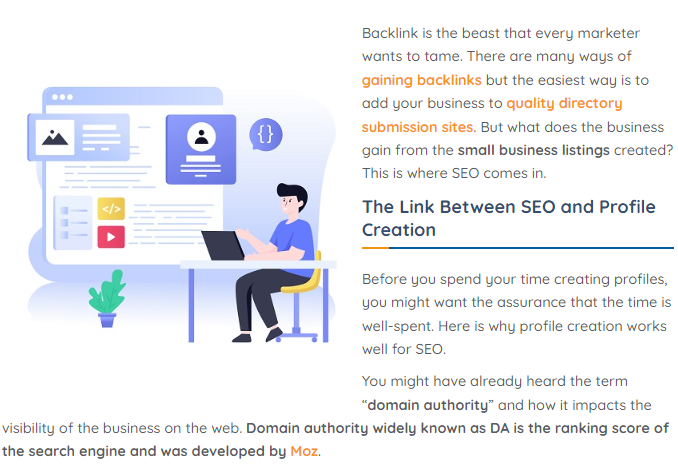 6. Create Google Ads with Local Keywords
Google ads are one sure-shot way to gain local visibility. You can add local keywords to these ads to target the local audience. People searching for quick results (which most do) usually go with Google ad suggestions.
7. Conduct a Local SEO Audit
SEO is a never-ending process. You will have to keep updating and optimizing the site for the business to remain on top of search results. Hence, it becomes vital to perform an audit that will help you understand your progress and identify the improvements you need to make to achieve your goals.
Local SEO audit includes several things like Google search console audit, Google Business Profile audit, local business directory listings audit, website audit, on-page SEO audit, competitor keyword analysis and more.
---
Also Read: Paid Business Listing vs. Free Business Listing (Pros and Cons)
---
LocalBizNetwork
If you are thinking about finding the right local business directories to list your business with, then start with us. At LocalBizNetwork, we offer much more than a simple listing. Add blogs and videos to your listing and get leads through the contact page. Know more about the features of our listing here.