Boosting Small Business Success: The Importance of Market Research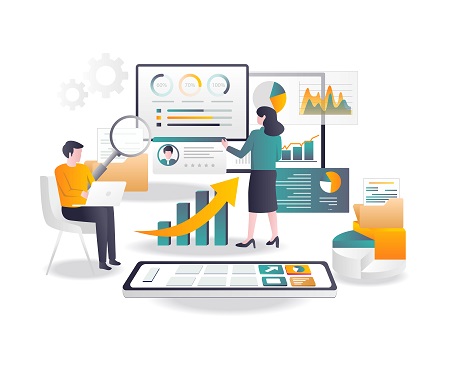 With almost all businesses entering the digital game, the competition is fierce. We live in a world where consumer preferences keep changing and it is in the business owner's best interest to gain knowledge about these changing preferences.
Market research will be the wind beneath the wings of business owners. Did you know that about 70% of startup owners achieved increased revenue through market research experience? This is because you just aren't working with random numbers but are unraveling the secret to your target audience's desires.
What Is Market Research in Business?
Information is everything. We seek information throughout our lives and make decisions according to what impresses us the most. Starting from trivial tasks like buying a dress to prime ones like choosing a school for our children, we spend time researching the best choice.
Market research in business focuses on this research part. Simply put, market research involves collecting data about consumer preferences and target demographics. The collected data is then processed and the results help the business market itself effectively to the target audience. Market research helps the business owners understand their audience better and helps them make decisions that will bring the business to the customer's notice.
How Market Research Can Benefit Your Business?
In the digital world that we live in, market research is not just a mere strategy – it is survival. You already know that market research would be good for your business but the magnitude of what good market research can do for the business is still ignored by a majority of business owners. If you are one among them, then here are the top reasons why you should include market research in your business strategy.
It Helps Identify Your Target Market
Audience is key to a successful business and you will have to find the right type of audience for your product/service.
With market research, you can categorize the customers according to various factors like their age, location, education, job, habits, preferences and more. This will help you better manage the situation and find target customers in the vast pool.
It Helps Understand the Customers
One of the reasons why market research is thought to be the most essential part of marketing is because it gives you an insight into customers' thoughts.
The knowledge about the consumers acquired from the research will help you understand what the target audience requires of you. When you take the insights you gained into account and work on them, you will see faster results and a boost in the overall performance since you made the effort to satisfy the customers.
---
Also Read: Why Purchased Email Lists Are A Huge No-no For Marketers
---
It Helps Create a Better Product
When you start to study the customer, you will gain a lot of useful knowledge. With the acquired insights, you can create a product roadmap to take the product to the next level.
Incorporating consumer preferences in the roadmap will ensure its success. Creating a product according to the current market need and selling it is much easier and more beneficial than creating a product and searching for an audience to sell.
Market research will help you identify and prioritize ideas that will impact customers the most and will bring in better revenue for the business.
It Helps Create Targeted Marketing Campaigns
Without the right audience, the money spent on marketing is money down the drain. Market research will help create personalized campaigns that will focus on certain groups of audiences.
For example, your product might be more appealing to people of a certain age group or income level. In that case, marketing to the entire population will just cost you a lot of money and would bring in a decent number of customers. However, finding the target group through market research and focusing on them would reduce your marketing cost and also bring in more customers since these are people who are already looking for a product like yours.
It Helps Improve Brand Awareness
Certain factors make every person tick. Market research will help you identify what makes your target audience tick.
Understanding the customer's lifestyle or social preferences will help you create a brand image that aligns with the customer's values. This could create a connection between the customer and the brand which will make them come back for more.
---
Also Read: Why Is Online Visibility Important and How Is It Different from Online Presence?
---
LocalBizNetwork
Listing your business with business directories has never been more beneficial! LocalBizNetwork's listing not only lets you post blogs and videos about your business but has a landing page with a lead generation form as well. Yes, all that in one listing! To know more about what we have to offer, visit us here.