What Is The Best Age For A Hair Transplant?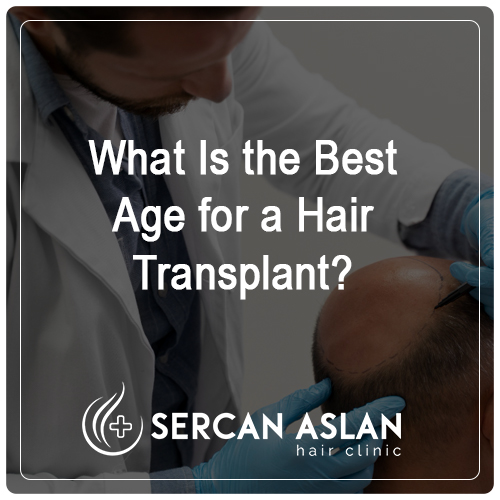 Hair loss can occur at even a young age, in both men and women. The reasons could be many -a family history of early hair loss, disease, environmental factors and more. When it does happen, the effect on a person's life can be huge. Although hair loss, by itself, is not a serious medical problem, it is not something that people want to accept. That is why the search for hair loss treatments has been around almost since the time man first became conscious of his appearance. The pressures of modern life, environmental pollution and other factors are all contributing to the growing problem of hair loss affecting young people in increasing numbers. It is for these reasons that the age at which people make inquiries about hair transplantation has been rapidly coming down. One of the most common questions being asked of hair transplant specialists is "What is the best age for a hair transplant?"
The Thumb Rule
The traditional and general policy has been that people should consider going for a hair transplant after the age of 30.It was thought that before the age of30, those suffering from hair loss should use medically approved medication to try and stabilize the rate of loss before considering surgery. The reason for this was that those younger patients whose hair fall has not stabilized have a risk of the loss continuing even after hair transplantation. By the age of 30, hair loss has normally stabilized.
No Policy Is Absolute
The 30-year threshold for hair transplantation procedures is not set in stone. Each person is different and the reason for and extent of the hair loss can vary greatly. While one 28-year-old patient may be comfortable waiting for a couple of years before a transplantation, this may not be the right course of action for another person of the same age who has severe hair loss and is suffering mentally, socially and emotionally because of it. In such a case, a hair transplant procedure without delay may be the best thing.
---
Also Read: FUE Hair Transplant- Hair Transplant Cost
---
Are You Ready?
Since there is no absolute cut-off age before which a hair transplant should not be done, the only way to know if it is right for you, irrespective of your age, is to consult a hair transplant specialist. Hair transplant costs in Turkey are low, but the country is known for its excellence in world-class transplant procedures. Both DHI and FUE hair transplants in Turkey are the first choice for those who have done their research on the subject. The right way to get started on your hair transplant journey, irrespective of your age or gender, is to contact a leading hair transplant clinic in Turkey. You can start the process online at the clinic website and have your case evaluated. The experts at the clinic will then advise you on the best course of action, including which hair transplant technology will be right for you. Once you have all the information you need, the all-inclusive packages that include treatment, accommodation, transportation, translation services, an aftercare kit, a guarantee certificate and more make the rest of the process a simple and convenient one.
Become a Member to post Articles
Back to Profile