The Post Lockdown Home – New Spaces and Features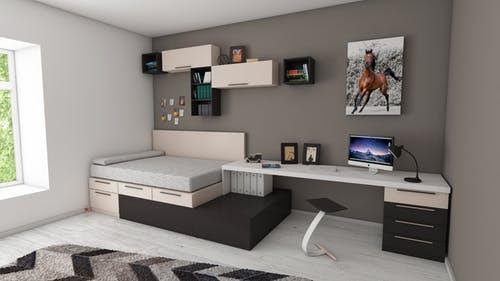 According to respected psychological research, it takes 21 days for a habit to form. The process happens without conscious thought and once developed the habit is hard to break. We have been locked down in our homes for well over the time it takes for habits to form. The lockdown is now being lifted and life will slowly start returning to some semblance of normal. The "new normal" outside will be different from the old normal of the past. We will have to see how it shapes up.
Closer at hand, what about life at home in the future? How will the habits that we have developed over the last few months shape what we want, expect, and need from our homes? There were a few positives that came out of being forced to stay home and families will want to keep those benefits around in the future. Leading architects have identified the major post-pandemic trends and have predicted that these will be the changes that families will look for in their homes.
New Features and New Spaces
Office Space
Those who have experienced the benefits of working from home will want, if possible, to continue this in the future. This means office space will be needed in the house – not just a study, but a full-fledged office. Space may be small, but it will need to have all the facilities a workspace in a formal office will have along with great connectivity. Though it will be a part of the house, it must be designed in a way that ensures it is free from domestic distractions.
Bringing the Outdoors Inside
The benefits of staying at home are many but people should not feel that they are stuck indoors. Spending time in the open is a great way of relieving the monotony that staying at home can sometimes cause. A solution to this is to have a useful multipurpose patio or deck. From eating outdoors to reading, having a useable outdoor area will be more in demand than ever before.
Home Entertainment
Home theatres and game rooms have always been popular, but now with social distancing and safety issues, having a place at home where the family can be entertained will be in great demand.
Personal Space
When people spend a great deal of time with each other, they can get irritable and tense. Having some space at home where family members can spend some time alone is a great way to unwind and avoid minor irritants that can often snowball into big arguments and fights.
Getting the home of your choice does not mean that you have to move. A highly skilled and experienced home renovation contractor with design-build abilities will be able to work with you to turn your house into a beautiful home that will meet your family's needs, both now and in the future.
Become a Member to post Articles
Back to Profile