Popular Green Building Trends to Look Forward to in 2020
Green buildings are not a new concept. We might not have been incorporating all the aspects of a green building but elements of it have been in use for the past few years. Green roofs and solar panels are the most common examples of popular green building trends if we talk about the last decade and their popularity will continue in the coming future.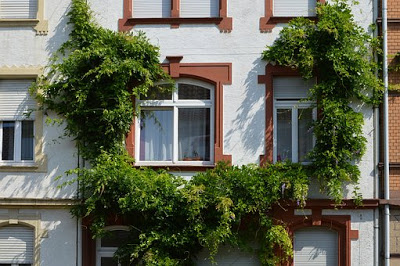 However, what about the new decade? What are the trends that are going to be a part of an energy-efficient, eco-friendly and sustainable building? Let's dive in further to find out.
Biophilic Hypothesis Interior Design
There is a connection between people and nature, a fact proved by scientists. Biophilia is not limited to green walls and indoor plants, it encompasses a genuine relationship between human soul and pattern, texture or rhythm of nature. Further, it offers other advantages like enhancing the decor, bringing positivity into the indoor environment and it makes the building look inviting as well.
LED Lighting and LEED Certified Buildings
Reducing energy consumption is the next most promising sustainability trend. LED lighting and LEED-certified buildings are the most sought-after under this category. They have a great impact on how we consume energy. In reality, LED lights are less of a trend and more of a necessity as they consume 75% less energy and last 25 times longer than traditional lighting (like CFL and incandescent). Similarly, buildings that have been certified by Leadership in Energy and Environmental Design (LEED) save 25 to 30 percent energy as compared to conventional buildings.
Renewable Energy Tech
Solar panels have proven to be an effective source of energy for home and office buildings. There are other renewable sources of energy as well in the market from which people have high expectations like wind turbines and geothermal sources. The trend of micro-generation of electricity using renewable energy technology seems to have a bright future. Moreover, the best thing is, it is quite affordable and installation costs are less.
Photo-Reactive Chemicals and Radiant Heat
More than 50% of the building's total energy is dedicated to cooling, heating and ventilation. Therefore, these have become the focal point in the industry. When it comes to cooling (HVAC), air purification is a patented area. Ultraviolet light along with photo-reactive chemicals technology is used which is similar to what occurs in the earth's atmosphere. Therefore, such tech-driven buildings reuse internal air facilitating reduction in heating cost.
Green Insulation
We all know how important insulation is as a well-insulated building saves energy, lowers operating cost and makes people comfortable. And if the insulation method is green, the savings are multiplied. Polystyrene is a great green insulator despite being plastic. It creates a seamless wall and doesn't allow air to penetrate. No insulator works like icynene, which when sprayed on walls, creates a thick layer like paint. Recycled denim insulation, cellulose insulation and fiberglass insulation fill walls and ceiling cavities effectively.
Self-Healing Concrete
Cement contributes to global carbon emission but cement is what is used the most to provide strength & durability to a building. Further, it demands continuous maintenance and instant repair of cracks. All these factors have contributed to the need for finding eco-friendly concrete. Dutch and Belgian scientists have introduced the 'living bacteria' method. In this method, the bacteria lie dormant until and unless exposed to moisture. Moisture leads to germination and the spores feed on the calcium lactate found in the cement. As a result of this, limestone is produced filling gaps & cracks and allowing the concrete to self-heal.
All of the above
green building
megatrends aim at energy efficiency, judicious & maximum use of renewable energy and all play an important role in saving the environment.
Become a Member to post Articles
Back to Profile