Is Advertising on Billboards Worth It for a Start-Up Business?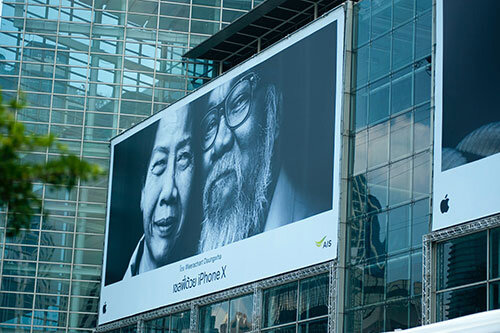 Most of us have grown up watching huge digital banner billboards and conventional billboards on the roads that advertised everything from car dealers to real estate and health care facilities. These signs still exist, and are in fact increasing in number, showing clearly that they still hold a lot of value in the marketing industry.
While billboards are an effective tool for marketing, are they the best form of advertising for a small business? Some decades ago, when choices were limited, businesses were compelled to use this tool to get their name out. But, with time, newer methods have developed and advertising options for small businesses have become more efficient and cost-effective.
An advertising sign put up on the highway is one method of getting noticed, but the total amount of views you will get is very limited in comparison to vehicle decals, digital marketing, etc.
Billboards May Not Be an Effective Way to Target Your Market
Small businesses have a smaller marketing budget. Putting a large chunk of that money on a billboard may not be a very sound marketing strategy.
While you can ensure that a good number of people see the sign, there are several other methods you can apply for targeting a demographic. With stationary signs, all you can do is display them on a particular roadway and choose a city or town where they will be displayed.
Once again, this tool may work as the sign will get a lot of exposure, but your budget will evaporate very quickly, and is likely better spent on some other aspect. For the amount you will be spending on a billboard, you will only display your brand to a scattered audience, some of whom may not even be your potential customers. You will be better served spending that money on more effective methods of advertising.

Also Read: Best Ways to Use Banners to Promote Your Business
Other Marketing Signs for a Better ROI
Before deciding on a billboard, you can first look at other alternatives. The truth is, other forms of advertising like vehicle advertising, banner signs, window signs, digital banners, etc. are all more effective. They will help you gain a large amount of traction at a massively lower cost.
Even if you hire a reputed sign making company to manage and create your signs, it is still going to cost you a lot less than purchasing a billboard or renting a space on a regular basis. With the right kind of marketing, you're well poised to generate a lot of new sales as that's where the attention of the consumers is right now.
It Is Important to Do Your Research
If you are hell bent on using a billboard, there are some factors you must consider before taking the plunge. One main thing you should ensure is enough eyes on your advertising billboard, so that you get a bang for your buck. When there is a particular area where you wish to advertise, first find out about the success other companies have had using the same spot, if possible.
Billboards may sound like a great idea at first but looking at the cost, viewership and restrictions, they are not the best form of advertising for a small business. For a better exposure and return on investment, opt for alternatives such as digital banners.
Become a Member to post Articles
Back to Profile