Why Is a Lobby Sign Critical to Your Brand Image?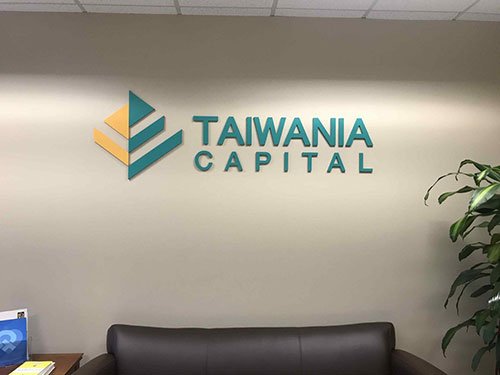 The storefront has traditionally been a major location for business signage. For many companies and organizations, this is still true, but the growing need for content, information and communication has put lobby signage on par with the hefty, brand-identifying identifiers of a company's name.
The Lobby's Role and Location
It's difficult to overstate the value of first impressions as for a lot of companies and their customers, the building lobby is the first significant engagement. The lobby is the nerve center for directing visitors, delivering information, completing transactions and the like. The lobby plays a significant role in almost all industries, whether it's a hotel, a public agency or a museum. Imagining a lobby without lobby signs and customer service is difficult.
What Can Lobby Signs Do?
There is no limit to what lobby signs can do for a business. There is so much information that can be displayed, including building directories, way finding information, building maps, menu offerings, product prices, working hours, promotional advertising, event calendars, regulations, welcome messages, ADA signs and a variety of other signs. Of course, it's critical to identify and prioritize these diverse roles in a way that goes with the building and its operations. When a guest walks into the foyer, what should be the first thing that he sees? What information and signs should be relegated to the lobby?
1. PASSERS-BY ARE INSTANTLY ATTRACTED TO YOUR UPFRONT
Passers-by will be drawn to creative and bold signs and that initial impression is critical. People will immediately dislike a business if the lighting is meant to be illuminated but isn't. Anyone will avoid a shop if the lettering is coming off because of weather deterioration or just plain wear and tear. Similarly, what's inside is symbolized by the lobby signage. There is no denying that every book is judged by its cover, and lobby signs serve as that cover.
Also Read: Well Placed Lobby Signs can help you up sell
2. YOUR ENTRANCE DEFINES YOUR LOBBY
The essence of your lobby is your door, entrance and desk. Let's take an example of a recently developed community and how it encourages people to make it their home. They employ distinctive design elements at the development's entry to help accentuate the sort of community being constructed. The beautiful environment, the water feature and the stunning gates serve as the neighborhood's foyer. There is also always a sign declaring the development's name. Similarly, do not allow the lobby to slip between the cracks. Make a good first impression.
3. THEY HELP CREATE CONVENIENCE
The lobby is the best place to make things convenient for customers. Having proper directional signs within the lobby eases movement. Less confusion enhances the customer experience, which helps a business stand out.
The initial impression you make on a client is through well-placed and distinctively designed lobby signs. It's the first opportunity they'll get to form an opinion about your business. The first sign should be welcoming. Greet your guests with lobby signs that display your brand at the counter or front desk, or splashed on an entry wall. Each lobby sign has a certain purpose, the most important of which is to demonstrate pride in your business.
Become a Member to post Articles
Back to Profile