The Benefits of Vehicle Wraps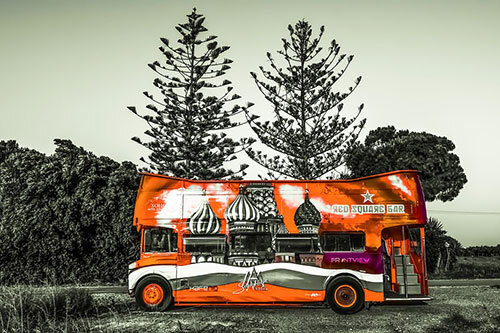 The use of outdoor advertising is extremely beneficial for businesses. While there are numerous outdoor advertising techniques, vehicle wraps are of special importance. This is because vehicle wraps are an easy method to improve your brand exposure. Here are a few advantages that you can get through the usage of vehicle wraps.
Every Demographic Is Covered – Almost everyone drives a vehicle. Car wraps are utilized for promoting your company on the road. Potential customers, of every age and ethnicity and from every corner, utilize vehicles for their transportation needs. Hence, this technique can expose the company to every demographic.

Professionalism – Your business will certainly look more professional if you drive a vehicle that is branded with your company logo and services. When a customer or a potential customer sees it, they are certainly going to feel that your company is serious about the work it does.

Car Wraps Help Protect the Vehicle – Car wraps also have the ability to protect your car against scratches. Hence, the wrap can also be thought of as a protective layer.

Ease of Removal – In case you are planning to transform the current branding of the business for selling a new product or if you are planning on selling the vehicle, you can get the vehicle wrap removed easily. The vehicle wrap can be taken off and a brand-new wrap can be applied in an extremely short period of time.

Any Business Can Use Them – Car wraps can be used by big and small businesses alike. Although several large-scale businesses utilize them, the medium or small business owners can also consider using car wraps as they are not expensive.

Far-Reaching – Recently, it has been found that car wraps offer the greatest amount of exposure. Let's say that your car drives approximately twenty thousand miles per year; in such a case the vehicle will pass almost ten million other vehicles. Apart from this, the car will also be passing through a big population of pedestrian traffic. Hence, you can promote your company to a maximum of 70,000 people each day.

Relatively Low Cost – Car wraps cost much less compared to other marketing methods. You can expose your company to new potential clients even when the vehicle is just parked on the wayside. You may even park your vehicle at places where billboards are unaffordable.

Constant Exposure – Vehicle wraps have been in use for a very long time. The vehicle can be exposed constantly to the customers, which is certainly more helpful than television commercials.
Vehicle wraps are basically "skins" carefully put onto the body of the vehicle. They are then laminated with ultra violet rays protected lamination for offering complete durability. However, before choosing a wrap company makes sure you research well. It is important that the provider has a good reputation and a team of qualified car wrap professionals are available to assist you in choosing the right wrap.
Also Read: Vehicle Graphics: Why It Matters
Become a Member to post Articles
Back to Profile