How Health Insurance Options Can Help Foreigners Visiting the US?
Even before the COVID-19 pandemic, millions of people in the US were uninsured and risked a massive liability of paying medical bills on their own. For example, as many as 2.2 million people are still uninsured in Los Angeles County only.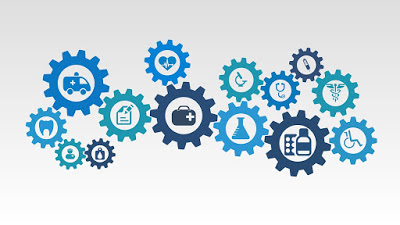 In the US, the Patient Protection and Affordable Care Act (PPA) aims to provide uninsured people with affordable health insurance coverage. The PPACA also seeks to improve the quality of healthcare, bring down medical expenses, and provide people health insurance rights.
To most people, the PPACA involves complex documentation and procedure. However, there are several areas that citizens, tourists, students, immigrants, and other visitors to the US need to know, especially those who are stuck there due to the pandemic.
Health Insurance for Foreigners
Besides the citizens, visitors to the United States are affected by the PPCA in various ways. Here is how health insurance will affect the following groups of people:
Travelers or Visitors to the US
Current visitors or people will be traveling to the US in the future to meet friends, and relatives do not require PPACA coverage.
Citizens of other countries, who are temporarily traveling to the US, are exempt from the PPACA rules. It means the US government will not penalize these visitors for not having health insurance.
Traveling to the US without health insurance is, however, risky. Healthcare is still expensive in the country, even when the PPCA has marginally brought the costs down. Visitors to the US will have to pay out of their pocket in case they fall ill or are injured.
The medical expenses of undergoing treatment for illness and injury in the US can go up to thousands of dollars. Here health insurance can be helpful for visitors to the country if an unforeseen disease occurs.
Health insurance coverage for non-US citizens includes doctors' fees, emergency treatment in a US hospital, undergoing treatment for life-threatening/non-life-threatening illnesses or injuries, prescription drugs, repatriation, and others.
Individuals Holding H1 Visa
Individuals holding workers or H1 visas are eligible to buy health insurance for non-US citizens. H1 visa holders can use the alien registration number/USCIS number or 1-94 number as supporting documentation when applying for health insurance available on the market.
The PPCA or Obamacare clause specifies that the same health insurance rule applies to H1 and L1 visa holders as US citizens. If an H1 visa holder is working with a company with more than 50 workers, the employer is obligated to provide health coverage.
If a company has less than 50 employees, H1 visa holders may need to purchase an individual health insurance plan for non-immigrant protection. Even H4 visa holders or dependents are also eligible to buy health insurance provided they are residing legally in the US.
Read Also: The Impact of COVID-19 on the US Insurance Sector
International Students Enrolled in the US Universities
Many students from all over the world visit the US to enroll in colleges and universities. The valid question is, do these international students need to sign up for the PPACA healthcare insurance?
The general answer is "no." International students are non-residents under the US law and do not fall within the PPCA legislation unless they have exceeded certain time limits.
An example could be international students in the US holding F, J, M, and Q visas, do not require the PPACA insurance for the first five years of their stay in the country.
After five years, those students are no longer deemed exempt from PPCA and need to go through the enrollment process of categorization based on the substantial presence test.
Read Also: Getting Unemployment Insurance in the US During the COVID-19 Pandemic
Immigrants without Proper Documentation
The immigrants who are legally residing in the US are eligible to buy discounted health insurance and are required to be part of PPACA.
On the other hand, undocumented immigrants and workers do not qualify for PPACA, and having health insurance is not a requirement for them.
In the case of illness or injury, they can receive treatment by paying from their pocket, or through an organization, which is ready to treat them irrespective of their immigration status like a community health care center.
Frequently Asked Questions (FAQs) about Visitors' Insurance to the USA
Currently, many people have questions regarding visitors' insurance coverage for coronavirus. Here is a compilation of some common questions and answers for US visitors:
I already have a visitor health insurance policy. Does it cover illnesses related to coronavirus?
People who already have existing health insurance coverage for the US may get coverage for coronavirus-related conditions. If a visitor is infected with COVID-19 after the health policy begins, the visitors' insurance plan may cover for treatment and services similar to any other new medical condition.
I entered the US as a traveler, but do not have visitor insurance. If I want to undergo treatment for COVID-19 and buy a policy now, will I get coverage?
Visitors' insurance does not cover any pre-existing illness or condition, including coronavirus. If you are not infected but want to buy a visitors' insurance policy as a precaution, you may get coverage, though it is not a guarantee.
Is it possible to include coronavirus coverage if I renew my plan?
If you renew your visitors' insurance plan, you may get coverage for coronavirus treatment and services. However, there must not be any lapse in coverage between renewals, and you must not have been infected with coronavirus before the policy start date.
My parents have a plan to visit the US soon. Will my insurance provide coverage for coronavirus?
Certain visitors' insurance plans would cover travelers for coronavirus if they purchased the program after the World Health Organization (WHO) declared COVID-19 a global pandemic. If you buy a new plan for your parents, look for ones that may cover coronavirus patients.
Before We Go
We hope all this information regarding visitors' insurance is helpful to you. If you have more questions regarding health insurance for travelers or those temporarily staying in the US, let us know. You can call us at (650) 328-1000 or fill out the online contact form, and we will be glad to assist you.
Become a Member to post Articles
Back to Profile