Two Spirit Group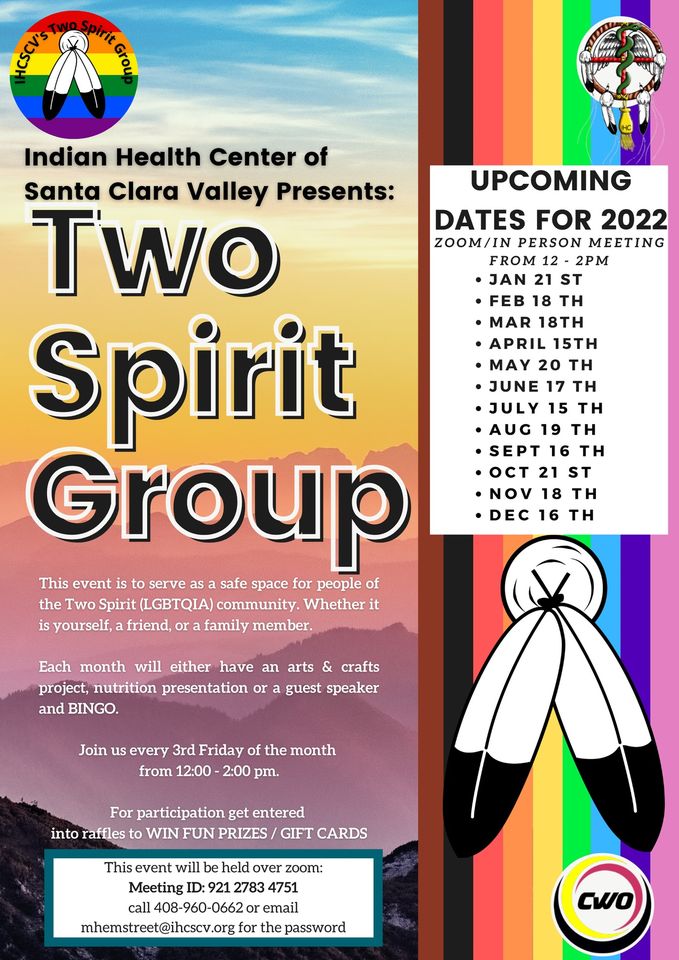 This event is to serve as a safe space for people of the Two Spirit (LGBTQIA) community. Whether it is yourself, a friend, or a family member.
Each month will either have an arts & crafts project, nutrition presentation or a guest speaker.
Join us every 3rd Friday of the month from 12:00 - 1:00 pm.
For participation get entered into raffles to WIN FUN PRIZES / GIFT CARDS
This event will be held over Zoom, the meeting ID is 921 2783 4751. Message us directly or call 408-960-0662 for the password.
Duration: 2 hours
Date & Time: Jun 17, 2022 @ 12:00 pm