About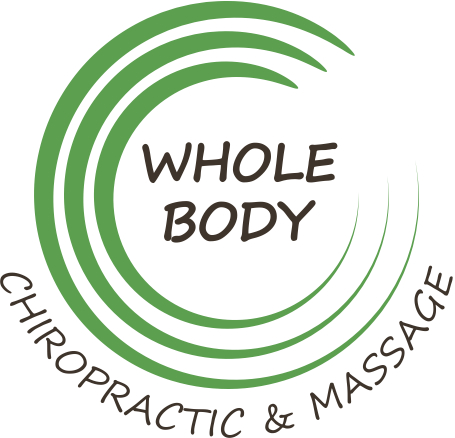 The stronger and more flexible your body is, the better you perform, both mentally and physically. That is a simple fact. Keeping your body in peak condition, however, is not simple. Exercise is important, but it is not everything. In fact, at times exercise can result in pain and strains that reduce your mobility.

Whole Body Chiropractic & Massage is where you come to repair damage that has occurred to your body, get rid of pain and tune up the metabolism so that it functions at its best. We are a group of doctors who have focused on providing the best in chiropractic, massage and related care and services to our clients. We are known for our professionalism and medical expertise. Come to us for the treatment of:

•	Soft Tissue/Muscle Injury
•	Extremity Treatments
•	Sprain/Strains
•	Joint Pain
•	Repetitive Stress Injuries
•	Sport Injuries

We also provide the highest standards of:

•	General Chiropractic Care
•	Yoga Therapy
•	Acupuncture
•	Skin Care Treatments
•	Weight Loss Programs

It is our mission to not simply make you feel better physically but to also enable you to enjoy your health to the utmost by keeping you looking and feeling your best.
Schedule an Appt.
Services
Chiropractic Care
Spinal Adjustments
Soft Tissue/Muscle Injury
Extremity Treatments
Sprain/Strains
Joint Pain
Repetitive Stress Injuries
Sport Injuries
I go to this Chiropractic facility every time my lower back hurts from sitting too long in front of the computer. The doctors here are very professional and they really do their magic to fix my lower back without loading me up with chemicals in the form of pain killers. Thank you doctors. I truly appreciate all of you.
11 August 2021
Jobs
Massage Therapist....
San Jose,California
---
Certified Massage Therapist
Job Description
Massage Therapist
$22-30 per hour.
Job Location
Address: 1399 S Winchester Blvd #140
95128
San Jose, California, United States
Contact
Hours
Monday

10:00 AM - 7:00 PM

Tuesday

10:00 AM - 7:00 PM

Wednesday

10:00 AM - 7:00 PM

Thursday

10:00 AM - 7:00 PM

Friday

10:00 AM - 7:00 PM

Saturday

10:00 AM - 7:00 PM

Sunday

10:00 AM - 7:00 PM