Indian Health Center of Santa Clara Valley
About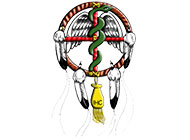 The mission of the Indian Health Center of Santa Clara Valley is to help ensure the survival and healing of American Indians/Alaskan Natives and our community by providing high quality, comprehensive health care, and wellness services.

Founded in 1977, we have been serving our community for over 40 years. As a certified Patient-Centered Health Home, we provide a full range of primary care and illness prevention services. We focus on holistic services, health education and American Indian values such as healing the whole family. We emphasize care coordination and communication between the patient and provider and achieve better health outcomes by putting the patients' needs first.
Services
Medical Services
Dental Services
Inter-Tribal Resources
Counseling and Behavioral Health
WIC and Nutrition
Community Wellness and Outreach

"I like that everyone is nice and the clinic is always clean. Thank you IHC."
02 November 2020

"My father, Grigor Torosyan has been going to Dr. Balu Maragadham for a while now. He is very happy with her as she is a very caring doctor, and he highly recommends going to her. Thanks to her for all her services and support."
04 June 2020
Hours
Monday

8:00 AM - 5:00 PM

Tuesday

8:00 AM - 5:00 PM

Wednesday

8:00 AM - 5:00 PM

Thursday

8:00 AM - 5:00 PM

Friday

8:00 AM - 5:00 PM

Saturday

Closed

Sunday

Closed
Similar Businesses Near By