About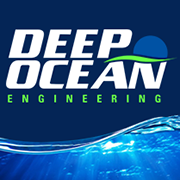 Deep Ocean Engineering started in 1982 with an aim to provide engineering equipments that can help under and above the surface. Yes, as our brand name "Deep Ocean" speak it all that we are specialized in manufacturing vehicles like ROVs & USVs to cover you under and above the surface. Not only covering you, we provide our vehicles worldwide to various sectors including Law Enforcement Agencies, Military, Municipalities, Surveying, Oil & Gas, Cinematography and many more that serve their engineering needs.                
Services
Phantom® T Series
Phantom® L Series
Phantom® T5 Defender
Phantom® S Series
Phantom® USV H-1750
Phantom® USV I-1650
Phantom® Firefly
Phantom® P-150
FAQ
What are some remotely operated vehicles?
Remotely operated vehicles (ROVs) come in various forms and types for all kinds of applications. Aerial drones are ROVs. So too are remote control lawnmowers. The number of vehicles that can be remotely controlled is increasing almost daily as technology and software become more sophisticated. Underwater ROVs are where the most growth and development is to be found and a vast number of different vehicles are now available. For detailed information contact a manufacturer of underwater ROVs
How do I buy an underwater ROV?
First of all, know what the underwater ROV is going to be used for. A drone designed for exploration and underwater survey will not be successful in salvage or recovery work. Once you know the applications, contact a reputed ROV manufacturer that is known for producing reliable ROVs of the highest quality and that uses the latest technology to maximize operational efficiency and underwater abilities. This is where you will get the information you require to make an informed choice and also to get the best ROV for your needs.
How difficult is it to operate an underwater ROV?
It depends on the type of ROV – the functions it is designed for. Generally speaking, the more function an ROV can perform and the greater the sophistication, the longer it takes to master the controls. However, in many cases, advances in technology in general and robotic in particular have made operating an ROV simpler than before. For an accurate answer to this question, you should contact an underwater ROV manufacturer that will be able to give you a more detailed information.
What do you know about ROV (Remotely operated vehicle) ?
Remotely operated vehicles are submarines that are robotic in nature and are tied to a ship. These underwater ROVs are generally unmanned. They also consist of sensors to gather different types of data. These underwater vehicles can be utilized to explore ocean depth without being present in the ocean.
How does an underwater ROV work?
An underwater ROV is generally managed by an individual on a surface vessel. A set of cables connect the ROV to the ship. This transmits electric signals between the operator and the vehicle.
Highly recommend Deep Ocean Engineering! We have been using their services for the past five years and have not once been disappointed. The quality of their ROVs is excellent!
07 June 2020
Hours
Monday

9:00 AM - 6:00 PM

Tuesday

9:00 AM - 6:00 PM

Wednesday

9:00 AM - 6:00 PM

Thursday

9:00 AM - 6:00 PM

Friday

9:00 AM - 6:00 PM

Saturday

Closed

Sunday

Closed