About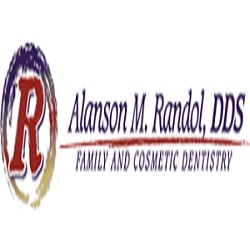 As a leading family dental practice in Roseburg, Oregon. We understand the importance of good dental hygiene and oral care and are committed to providing you the best care in a fun, pleasant and comfortable environment. You will know we are different from the moment you step into our office. You will be greeted with warm friendly smiles, offered fresh coffee or tea and a snack. Need to brush your teeth before your appointment? We have you covered, our patient bathroom is always stocked with toothbrushes for your convenience. While receiving treatment you have the option of watching television, listening to music on a private ipod and even a warm blanket or pillow for your comfort.
Services
Roseburg childrens dentist
Roseburg pediatric dentist
Roseburg kids dentist.
Video
If you are the owner of this page login to add your video now! (Youtube/Vimeo/Daily Motion)
Hours
Monday

7:00 AM - 6:00 PM

Tuesday

7:00 AM - 4:00 PM

Wednesday

7:00 AM - 6:00 PM

Thursday

7:00 AM - 6:00 PM

Friday

7:00 AM - 4:00 PM

Saturday

7:00 AM - 4:00 PM

Sunday

-
Similar Businesses Near By