About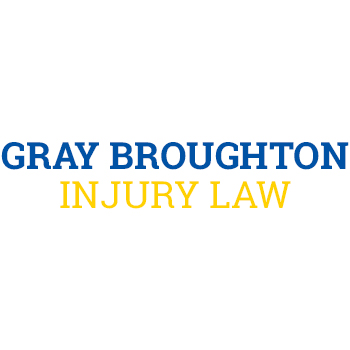 Gray Broughton is the best and reputed injury law firm in Richmond, Virginia. We have good team of personal injury lawyer to handle your injury cases.
Gray Broughton is a professional and seasoned trial lawyer who takes pride in helping people through their darkest hour. Gray regularly leads his clients through crises by conducting in-depth Investigations and advocating on his clients' behalf until the matter is either settled or decided by a jury. 
Gray has also been recognized by Best attorney and Super Lawyers as well as listed among the Virginia Legal Elite, as published by Virginia Business magazine. Gray was recognized as one of Richmond's Top 40 under 40 by Style Weekly in 2013.
Personal Injury legal services offer by Gray Broughton are- Truck Accidents, Car Accidents, Motorcycle Accidents, Traumatic Brain Injury, Premises Liability, Workplace Injury, Spinal Cord Injury, Wrongful Death, Elder Abuse, Defective Products, Medical Malpractice and distracted Driving Accidents, Gray represents people who have been injured through no fault of their own. If you've been injured and want to be treated like a person, call Gray. 800-244-1457
Gray provides aggressive legal representation and is recognized as a passionate advocate for his clients. Gray has a history of service and fighting for what is right. Following law school, Gray served for over four years as a JAG officer in the U.S. Army. Gray served in Korea, Germany and as part of Operation Iraqi Freedom in Iraq. After leaving military service, Gray returned home to Virginia where he worked for a large law firm as a trial attorney for nine years before dedicating his practice to personal injury.

Services
Truck Accidents Car Accidents Motorcycle Accidents Traumatic Brain Injury Premises Liability Workplace Injury Spinal Cord Injury Wrongful Death Elder Abuse Defective Products Medical Malpractice
Video
If you are the owner of this page login to add your video now! (Youtube/Vimeo/Daily Motion)
Hours
Monday

8:30 AM - 5:00 PM

Tuesday

8:30 AM - 5:00 PM

Wednesday

8:30 AM - 5:00 PM

Thursday

8:30 AM - 5:00 PM

Friday

8:30 AM - 5:00 PM

Saturday

8:30 AM - 5:00 PM

Sunday

-