About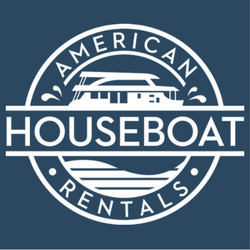 American Houseboat Rentals offers the houseboats and destinations that you need. From compact houseboats to floating palaces, you can enjoy amenities like whirlpool spas, wet bars, and water slides. Once you embark on your vacation, you can enjoy days spent napping under the gentle rays of the sun and nights spent gazing at the stars!

Some of our top houseboating destinations include:

Lake Mead: Known for being the largest man-made lake in the country, Lake Mead is placed along the Colorado River. Visitors can enjoy relaxing amid the striking backdrop of mountain ranges, rock formations and deep canyons. From rugged backcountry hikes to warm-water recreation, Lake Mead is a pleasant oasis in the desert.

Shasta Lake: As one of the most popular destinations in the western half of the United States, Shasta Lake is filled with recreational options. Surrounded by the Shasta-Trinity National Forest, this lake is home to verdant forests and exceptional hikes. Vacations can be spent fishing, hiking or sunbathing from the comfort of your floating palace.

Lake Cumberland: From the pleasant shores of Lake Cumberland, you can easily explore all of the lush foliage and clear blue waters of this recreational hot spot. From water skiing experiences to relaxing swims, this popular lake offers everything that you will need for an unforgettable vacation.

Lake Powell: Sandstone cliffs, deep water, and striking canyons make Lake Powell one of the most photogenic lakes in the country. The water stays at a comfortable 70 to 80 degrees, so visitors can enjoy a balmy swim whenever they go for a dip.        
Services
Lake Mead Houseboats Lake Powell Houseboats Shasta Lake Houseboats Lake Mohave Houseboats Lake Travis Houseboats Raystown Lake Houseboats Voyageurs National Park Houseboats Lake Ouachita Houseboats
Video
If you are the owner of this page login to add your video now! (Youtube/Vimeo/Daily Motion)
Hours
Monday

7:00 AM - 7:00 PM

Tuesday

7:00 AM - 7:00 PM

Wednesday

7:00 AM - 7:00 PM

Thursday

7:00 AM - 7:00 PM

Friday

7:00 AM - 7:00 PM

Saturday

7:00 AM - 7:00 PM

Sunday

7:00 AM - 7:00 PM