About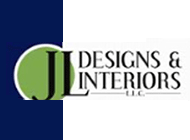 JL Designs & Interiors LLC offers complete interior design services. Our expertise spans from designing and laying out the space (the space plan), working with architectural plans, assisting with the lighting and cabinetry, recommending finish materials, advocating between you and the contractors, and assisting you with and furnishings and window treatments.
Make an Appt.
Services
Kitchen Remodels
Bath Remodels
New Home Construction
Room Additions
Color Consultations
Cabinet Design & Layout
Flooring
Furnishings
Window Treatments
Plumbing & Lighting
FAQ
What is the average cost of interior design services?
The answer to this question depends both on the size of the house and the type of interior the homeowners want. Instead of thinking about the average cost, it may be better to have a viable budget in place and then contact an interior design company to create a design for your home. That is what I did. I used a company that provides the best interior design services in Los Altos CA and the results were perfect. The budget is, of course, important. But so too is the experience, artistic skills, and client focus of the interior designer.
How do you find an interior designer?
Finding an interior designer is not difficult. What is more important is to find one that will give you the home you want. That means understanding where you are coming from, what your tastes and interior requirements are, and being client-focused. An interior designer like this will be able to use her experience and expertise to work with a client to create a design that not just meet expectations, but exceeds them. I got the home of my dreams because I used the best interior design services in Los Altos.
Who is the most successful interior designer in Los Altos?
The success of an interior designer rests on the quality of the designs that are created. Every interior design firm thinks they are good. And many of them are. However, it is the end result – the quality of the interior that is a measure of success. In that regard, JL Designs & Interiors is the most successful interior designer in Los Altos. The testimonials on the website prove it.
JL Designs & Interiors did our kitchen remodel and executed all our requirements perfectly. We definitely recommend them!
14 July 2020
We met with Jeff one time and he totally put us at ease about the challenging task of choosing our floral decor. We know nothing about flowers and just gave him a color palette and overall vision for the wedding and reception and trusted him and his team with the rest. We looked forward to seeing the flowers on the wedding day and they were gorgeous! JL Design did a great job and exceeded our expectations!
07 June 2020
Thank you JL Designs for my beautiful new kitchen! I was very impressed with the team's professionalism and eye for detail. Their suggestions were always according to my specific requirements. The end result was both beautiful and functional! I definitely recommend them!
04 June 2020
Hours
Monday

9:00 AM - 6:00 PM

Tuesday

9:00 AM - 6:00 PM

Wednesday

9:00 AM - 6:00 PM

Thursday

9:00 AM - 6:00 PM

Friday

9:00 AM - 6:00 PM

Saturday

Closed

Sunday

Closed