About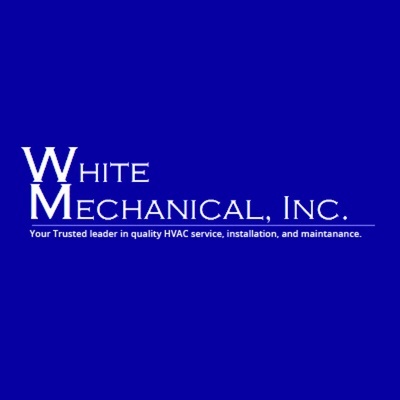 White Mechanical, Inc. has been proudly serving Orange County & surrounding communities since 2002. We're conveniently located in Laguna Hills, CA and provide the finest quality heating, ventilation and air conditioning HVAC service, installation & maintenance. We also provide commercial, industrial & residential services. 

Regardless of your heating or air conditioning requirements, we are committed to providing the industry's finest home comfort solutions to our residential clients. Our commercial, industrial and institutional services include a comprehensive range of preventive maintenance, replacement, repair, remodel and energy optimization on all kinds of heating and air conditioning systems. 

The management team at White Mechanical, Inc. has over 28 years of experience in the design application, remodel, upgrade and upkeep of HVAC installations. Our Emergency Service Response model enables our technicians to arrive at the problem site usually within an hour in order to fully restore the HVAC systems operation. We are open 7 days a week to provide the best air-conditioning and heating solutions to you and your family, for year-round comfort. 

Our company is duly licensed and we are registered as an Environmental Protection Agency (EPA) Lead Safe Organization. We are committed to OSHA training programs and all our staff members are guided to abide by our Safety Policies throughout. White Mechanical, Inc. offers third-party financing assistance through Service Finance LLC. Our Sales Comfort team will discuss your requirements and work with you to devise the best-suited plans, based on your needs.

At White Mechanical, Inc., we strongly believe in providing the superior level of customer satisfaction to our clients, through quality, reliable services at competitive prices. All our HVAC technicians are professionally trained and certified to deliver outstanding service, with sincerity and integrity and nurture great customer relationships.
Services
HVAC Repair Services
HVAC Services in Laguna Hills
HVAC Contractors
Residential HVAC Services
Commercial HVAC Services
Video
If you are the owner of this page login to add your video now! (Youtube/Vimeo/Daily Motion)
Hours
Monday

8:00 AM - 5:00 PM

Tuesday

8:00 AM - 5:00 PM

Wednesday

8:00 AM - 5:00 PM

Thursday

8:00 AM - 5:00 PM

Friday

8:00 AM - 5:00 PM

Saturday

Closed

Sunday

Closed