About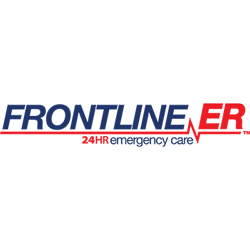 Frontline ER located in White Rock Lake/Lakewood community in Dallas, TX is the emergency room facility that has certified emergency medicine doctors. Our nurses are also emergency-trained that provide the best care for all patients.

Frontline ER provides 24/7 emergency center to treat serious and life-threatening injuries and diseases. We are committed to delivering excellent community service, integration of technology and patient satisfaction.

Our Emergency services are –
High-Quality Imaging
Urgent Lab
Trauma and Emergency Care
Minor Illness and Injuries
Labs and Medications
Frontline ER in Richmond

Best Emergency Care Near you, No appointments are needed at Frontline ER, but you can call us to let us know you're on your way, 214-499-9555 for Richmond, or 281-766-3811 for Dallas.
Services
High-Quality Imaging Urgent Lab Trauma and Emergency Care Minor Illness and Injuries Labs and Medications
Video
If you are the owner of this page login to add your video now! (Youtube/Vimeo/Daily Motion)
Hours
Monday

24 x 7 Service

Tuesday

24 x 7 Service

Wednesday

24 x 7 Service

Thursday

24 x 7 Service

Friday

24 x 7 Service

Saturday

24 x 7 Service

Sunday

24 x 7 Service