About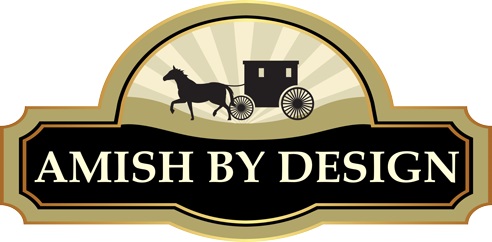 Amish Sheds in VA
Amish By Design offers a variety of high quality Amish sheds for all your storage needs. Choosing the right shed is important, as you need a functional building but also one that will fit in with the design and layout of your property. That's why we provide high-quality, custom made Amish sheds for our valued customers. 
Our sheds, cottages and barns are built to the highest standards and they are known for their strength and longevity. With our extensive range of designs and styles, you can choose one that suits your personal needs and matches your requirements. 
Our Amish sheds include the following:
Standard economy sheds
Standard mini barns
Standard A-frame sheds
Standard cottages
Standard Dutch sheds
Standard hip roof sheds
Standard horse barn
We also have a range of Victorian and Colonial sheds available, built to your specifications. 
Although we have plenty of pre-assembled options in stock, we can also build them to order. Choose the exact size and finished you need. Find custom finishes such as vinyl siding, paint, and roof shingles. You can also customize your building with options such as windows, doors, vents, ramps and hinges. 

Garage Buildings
We have a range of high-quality designs available, including custom on-site garages, double wide A-frame garages, A-frame garages, Ponderosa garages, and Dutch barn garages. We provide custom on-site garages to suit your needs and preferred style. Let us know what you need, and we'll provide you with a cost-effective solution. 
Outdoor Structures
In addition to capitol sheds in Fredericksburg, VA, we also offer playsets, premium furniture, gazebos, pergolas and pavilions. These are ideal for your backyard and we can provide you with high quality, custom made structures to suit your needs. Our available animal structures include chicken coops, horse barns, and dog kennels.
Financing and Rent-to-Own 
At Amish By Design we offer convenient finance and rent-to-own options for all our high-quality Amish sheds and other buildings. To offer this, we've partnered with RTO National and both these options allow you to get the storage solution you need with an affordable payment option and fast approval. Customers can apply for financing or rent-to-own options online.
Our easy finance solution allows you to own the storage product you need, whether you are looking for a high-quality shed in Stafford, VA, a durable chicken coop, or capitol sheds Fredericksburg, VA. If you are interested in financing for our products, contact us today. 
Financing Options
We've partnered with RTO Financing, customers can choose between most of our high-quality sheds, garages, gazebos, barns and dog kennels. Financing options are available and it can cover all your end-to-end costs, including the delivery and installation of your product. It's not limited only to the purchase of the product itself, which is a benefit for our customers. 
Rent-to-Own
For customers who would like to purchase one of our products but they have a poor credit history, our rent-to-own option is the perfect solution. Our rent-to-own option is available for most of our products, making it easy for you to get the storage solution you want. We offer you the option to buy one of our outdoor structures such as Amish sheds, chicken coops, garages and gazebos for your property without requiring a good credit record. 
Our Amish Sheds and structures is not only about function; we believe that our high-quality buildings should add beauty, style and value to your home. That's why we help our customers to choose the best style, colors, siding, doors, windows and other features to perfectly match your needs and your environment. At Amish By Design we want our buildings to truly complement your home and property.
We are located in Fredericksburg, VA, as well as Lothian, MD. We also have two other locations in MD, namely King George and Hanover.
Services
Amish sheds
sheds for sale
amish garages
amish perogolas
amish gazebos
custom sheds
shed builders
amish by design
sheds stafford virginia
sheds fredericksburg virginia
Video
If you are the owner of this page login to add your video now! (Youtube/Vimeo/Daily Motion)
Hours
Monday

10:00 AM - 8:00 PM

Tuesday

10:00 AM - 8:00 PM

Wednesday

10:00 AM - 8:00 PM

Thursday

10:00 AM - 8:00 PM

Friday

10:00 AM - 8:00 PM

Saturday

9:00 AM - 8:00 PM

Sunday

12:00 PM - 8:00 PM