About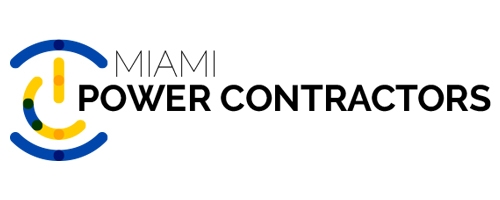 "Miami Power Contractors is a team of commercial and residential electricians in Miami and Fort Lauderdale. With more than 175 electrical projects in our portfolio, we are electrical contractors ready to take on your next home or commercial electrical project in the Miami are and its surroundings. 
What can we do? If you need help with your home, we provide a full range of residential electrical services in Miami, including electrical installations, electrical repairs, panel upgrade, home and landscape lighting, smart home services, security cameras installation, home theater setup, TV installation and networking, cabling, and even pool electrical wiring. Not what you are looking for? Just call today and you bet we can handle any electrical solution you need. 
Are you a construction contractor looking for reliable commercial electrical services in Miami? We've got you covered! Our business is to bring power to yours. That's why our portfolio of commercial electrical services includes electrical wiring, building automation, commercial lighting, generator and transformer installation, and electrical inspection to ensure that your commercial property is up to code on local, state, and federal regulations. Let us do a thorough evaluation of your project and get you an affordable estimate to get started.
What should you expect from Miami Power Contractors? Fast service to get the job done in the time you need it to be done. Affordability to agree on a fair price that fits your budget. Skilled professionals with years of experience and proper certifications and licenses. Blunder free work resulting in a detail-oriented, clean, and beautiful job. The best tools and materials to take on your project. Your satisfaction guaranteed, 100%. 
If you are looking for professional electricians in Miami, either for home or commercial electrical projects, you just found the perfect fit. Call Miami Power Contractors today to connect with an expert Miami electrician and get a free evaluation of your project. You can also visit our website to see our full range of commercial and residential electrical services in Miami, review our latest projects, and read what our loyal clients are saying about us."        
Services
Please check out this space for services offered.
Video
If you are the owner of this page login to add your video now! (Youtube/Vimeo/Daily Motion)
Hours
Monday

7:00 AM - 8:00 PM

Tuesday

7:00 AM - 8:00 PM

Wednesday

7:00 AM - 8:00 PM

Thursday

7:00 AM - 8:00 PM

Friday

7:00 AM - 8:00 PM

Saturday

7:00 AM - 8:00 PM

Sunday

-